Croatian NBA players have been making waves in the basketball world for years, proving their talent and passion for the game. From legendary names to current rising stars, these athletes never fail to make their home country proud.
Croatian NBA Players
Croatia has produced some incredibly talented NBA players over the years. Let's take a look at a few outstanding individuals who have made their mark in the league. Here's a brief overview of some Croatian NBA players.
Dražen Petrović
Dražen Petrović, known as the "Mozart of Basketball," was a trailblazer for Croatian and European players in the NBA. He played for the Portland Trail Blazers and the New Jersey Nets during his career, earning numerous awards and records in the process. Tragically, Petrović's life was cut short in a car accident in 1993, but his legacy lives on as an inspiration for future generations of Croatian basketball players.
Toni Kukoč
Another legendary Croatian NBA player, Toni Kukoč, had a successful career with the Chicago Bulls, where he won three NBA championships. An exceptionally versatile player, Kukoč played various positions, excelling as a forward but demonstrating incredible skills as an all-around player.
Dino Radja
Dino Radja was an influential player both internationally and in the NBA. His time with the Boston Celtics showcased his skills as a strong scorer and a powerful force in the paint. Radja was inducted into the FIBA Hall of Fame, cementing his legacy as one of Croatia's greatest basketball talents.
Žan Tabak
Žan Tabak enjoyed a successful NBA career, playing for a few teams like the Houston Rockets, where he won an NBA championship in 1995, as well as the Boston Celtics, Toronto Raptors, and Indiana Pacers. Tabak was known for his solid rebounding and shot-blocking skills, contributing positively to his teams' performances.
Several other notable Croatian NBA players have made their mark in the league, contributing to their respective teams in various ways. Bouncing between different roles and playing styles, these athletes have displayed an impressive range of skills on the court, with some emerging as stars, like Bojan Bogdanović, who has been a reliable scorer for several NBA teams.
These Croatian NBA players have impacted the game in several ways, showcasing their talent and determination. Fans and fellow players continue to admire their accomplishments and contributions to the sport.
NBA Teams With Croatian Players
You might be curious about Croatian NBA players and their presence in various teams. Let's explore which NBA teams have Croatian players in their rosters and their contributions to these squads.
Utah Jazz
The Utah Jazz features a key Croatian player: Bojan Bogdanović. He joined the Jazz in 2019 and has become an important part of their offensive arsenal. His outside shooting and ability to create plays make him an essential piece of the Jazz's success.
Detroit Pistons
The Detroit Pistons have also welcomed a Croatian talent, Luka Garza, who joined the team in the 2021 NBA draft. Garza is a versatile big man who can score in the paint and stretch the floor with his outside shooting. His grit and determination have earned him a spot on the Pistons roster.
Brooklyn Nets
The Brooklyn Nets have had a history of iconic Croatian NBA players on their team, including the late Dražen Petrović. Today, they have Bojan's cousin, Džanan Musa, who joined the team in 2018. Although he hasn't had a significant impact yet, he possesses great potential to contribute to the Nets in the near future.
Philadelphia 76ers
The 76ers are another team with Croatian influence in their roster, thanks to Dario Šarić. Although he was traded to the Phoenix Suns after a couple of seasons, his efforts at Philadephia won't be forgotten. Known for his passing skills and versatility, Šarić made a name for himself as a valuable player during his time with the 76ers.
Phoenix Suns
As mentioned earlier, Dario Šarić is now part of the Phoenix Suns, where he continues to contribute with his versatility. He became a vital factor in the Suns' impressive run to the NBA Finals in the 2020-2021 season, filling various roles on the team such as a stretch four or small-ball center.
Stats and Awards
Croatian NBA players have made their mark in the basketball world, showcasing impressive skills and achieving various accolades throughout their careers. In this section, we'll dive into some notable stats and awards these players have earned.
All-Star
Although no Croatian player has been elected as an NBA All-Star yet, some have come close with their remarkable performances. For instance, Toni Kukoč and Dino Rađa were integral players in their respective teams, with Kukoč being part of the legendary Chicago Bulls in the 1990s.
FIBA World Cup
Croatian NBA players have also shined internationally. During the 1994 FIBA World Cup, Dražen Petrović was one of the tournament's top scorers, averaging 29.4 points per game. Additionally, Toni Kukoč was part of the 1990 Yugoslavian team that won the FIBA World Championship.
G League
The NBA G League has also seen some Croatian talent develop and make strides. Ivica Zubac, currently playing for the Los Angeles Clippers, spent some time in the G League before becoming a prominent NBA player.
Playoffs
Several Croatian NBA players have made significant contributions during playoff runs. For example, Bojan Bogdanović played a crucial role in the Indiana Pacers' playoffs campaigns, while Dario Šarić was a key contributor to the Philadelphia 76ers during their post-season journey.
Croatian Cities and NBA
As a basketball enthusiast, you've probably been following the impressive achievements of Croatian NBA players. In this section, let's explore the cities of Croatia and their connections with these talented basketball stars.
Zagreb
Zagreb, the capital city of Croatia, has a strong history of producing NBA talent. The city's basketball clubs, like Cibona and Cedevita, have played an essential role in developing and nurturing young players. Many of the Croatian NBA stars have their roots in Zagreb's basketball scene before making it big on the international stage.
Split
Split is another city in Croatia known for producing basketball talent. With the renowned club, KK Split, the city has provided a platform for aspiring players to refine their skills and showcase their abilities. Many Croatian NBA stars have taken their first steps in professional basketball here, playing for the likes of Split in the Croatian and European leagues.
Dubrovnik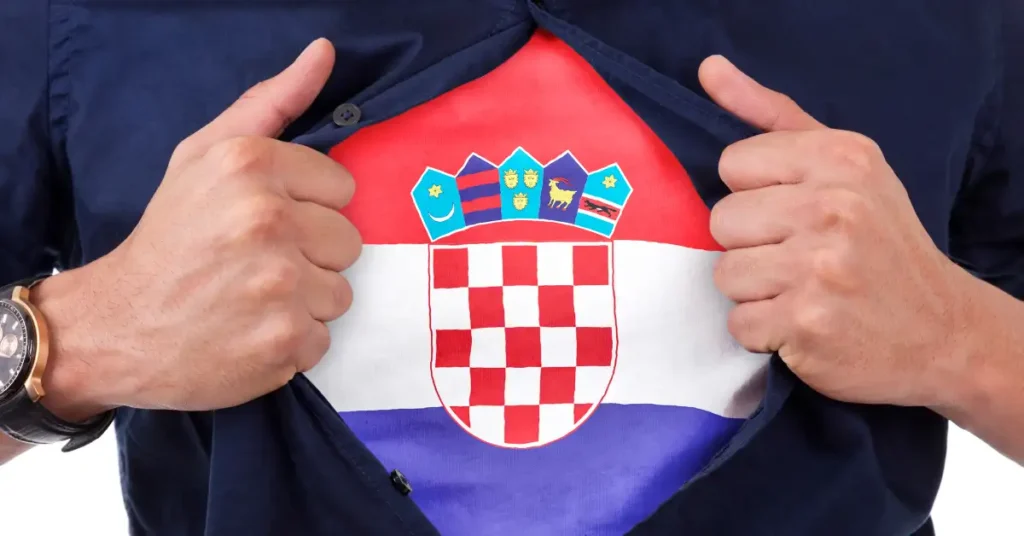 Although not as famous as Zagreb or Split for its basketball players, Dubrovnik does have its fair share of Croatian NBA stars. The charming coastal city may be better known for its stunning architecture and idyllic beaches, but don't underestimate the passion for basketball that runs deep in this city.
Pula
Pula, a beautiful city located on the Istrian Peninsula, is also home to some Croatian NBA talent. As basketball gains popularity in this ancient city, more players are likely to arise from Pula and make their mark in the NBA.
Šibenik
The picturesque city of Šibenik, with its stunning, medieval architecture and beautiful coastline, has basketball enthusiasts' hearts buzzing. It's not just because of the amazing scenery, but also due to the successful Croatian NBA players who have risen from this city's ranks.
Drniš
Drniš, a small town located in the Dalmatian hinterland, may be a lesser-known place in terms of basketball. Yet, it has seen some NBA action with its Croatian-born players, proving that even smaller towns can make a mark in this exciting sport.
My Personal Opinion
In my personal opinion, Croatian NBA players have had a profound and lasting impact on the league. Their skill, versatility, and basketball IQ have elevated the game to a whole new level. From Dražen Petrović, who paved the way as one of the first international stars in the NBA, to modern-day players like Luka Dončić and Dario Šarić, the Croatian basketball legacy is truly remarkable.
Croatian NBA players have consistently displayed a deep understanding of the game, a strong work ethic, and an unwavering commitment to excellence. They've enriched the league with their unique playing styles and basketball intelligence. Their presence not only enhances the global nature of the NBA but also serves as a source of pride for basketball fans around the world.
FAQ
Is there a Croatian in the NBA Hall of Fame?
The list of Croatian Hall of Famers includes the late great players Krešimir Ćosić (inducted in 1996) and Dražen Petrović (2002), legendary coach Mirko Novosel (2007) and Toni's friend and long-time teammate Dino Rađa (2018).
Who was the first Croatian player in the NBA?
While only playing four seasons in the NBA before dying at 28, Drazen Petrovic was one of the league's first international stars. Drazen Petrovic averaged career highs of 22.3 points on 51.8% shooting in his final season, hitting 44.8% of his 3-point attempts.
If you liked this blog article about the topic: Croatian NBA Players, don't forget to leave us a comment down below to tell us about your experience.