When it comes to the NBA, you might be amazed by the incredible talent and skill that has emerged from around the world. Some of the best international NBA players have changed the face of the game and made their mark in the history books, proving that the league isn't just for U.S. born athletes.
As a fan, you've likely watched exciting matches featuring these extraordinary athletes whose dedication and passion have left an indelible impact on the sport. From Europe to Africa and beyond, let's explore some of the best international NBA players and their incredible journey to achieving greatness on the basketball court.
Enter the Giants: Top NBA Centers from Abroad
When it comes to the best international NBA players, one position that has certainly seen a wealth of talent over the years is the center spot. From dominating big men to versatile centers, these players have made their mark on the league. In this section, we'll take a look at some of the top NBA centers from abroad who have left a lasting impact on the game.
Rudy Gobert, hailing from France, has been a defensive force for the Utah Jazz. With multiple NBA Defensive Player of the Year awards under his belt, Gobert has earned a reputation for being one of the league's premier shot-blockers. His intimidating presence in the paint has given opposing teams headaches on multiple occasions.
Another dominant international center is Joel Embiid from Cameroon. Playing for the Philadelphia 76ers, Embiid is not only a premier shot-blocker but also an offensive powerhouse, making him a tough match-up for any opposing big man. His combination of size, skill, and agility sets him apart from other centers in the league.
Hailing from Serbia, Nikola Jokic has been a revelation for the Denver Nuggets. Known for his incredible basketball IQ and exceptional passing skills, Jokic is redefining the role of the center position. The former MVP has showcased his unique talents on the NBA stage, causing many to dub him a "unicorn" in the world of basketball.
Domantas Sabonis from Lithuania has emerged as an all-around versatile big man for the Indiana Pacers. As the son of legendary center Arvydas Sabonis, Domantas has basketball in his blood, and his ability to score, rebound, and distribute the ball has made him a valuable asset for his team.
Some notable mentions from the past include Zydrunas Ilgauskas of Lithuania, who enjoyed a successful career with the Cleveland Cavaliers, and Hakeem Olajuwon from Nigeria, an NBA champion and Hall of Famer known for his exceptional footwork and defensive prowess.
Finally, international centers like Serge Ibaka from the Republic of Congo (now a Canadian citizen) have also found success in the NBA, winning a championship with the Toronto Raptors in 2019.
Domination of the Point: International Guards in NBA
When you think of the best international NBA players, some legendary names like Luka Doncic, Tony Parker, and Manu Ginobili might come to mind. These outstanding athletes, along with several others, have made an enormous impact on the league, changing how the game is played and showcasing their unique skills.
Luka Doncic, a Slovenian point guard, has become one of the brightest young stars in the NBA, as he plays for the Dallas Mavericks. In just a few years, Doncic has managed to amaze fans with his exceptional playmaking abilities, court vision, and hunger to win. He's quickly becoming one of the top international guards in the league.
Tony Parker, a French point guard, spent most of his career with the San Antonio Spurs and earned a reputation as one of the fastest and most accurate players at his position. Parker's incredible skills as a floor general and scorer helped the Spurs become a dominant force in the NBA, winning four championships during his tenure.
Manu Ginobili, an Argentine shooting guard, was also a critical piece of the Spurs' success. As one of the greatest international players in NBA history, Ginobili's ability to make clutch shots, crafty passes, and high basketball IQ made him an invaluable member of multiple championship rosters. With Parker and Ginobili on the team, the Spurs' backcourt was a nightmare for opponents.
Another legendary international player who made his mark in the NBA as a point guard is Steve Nash. A Canadian, Nash played for several teams, including the Phoenix Suns and Dallas Mavericks. Despite never winning a championship, Nash's extraordinary passing abilities and leadership qualities earned him two MVP awards and recognition as one of the best international players in league history.
The legacy of these amazing point guards can be seen today, as more and more international players make their way into the league to become stars. Among the current 20 best international players, you'll find an impressive roster of guards, proving that the domination of international talent in the NBA is here to stay.
All-Around Athletes: Best International Forwards
When it comes to the best international NBA players, the league has seen an impressive array of forwards who have left their mark on the court. In this section, we'll dive into the feats of some exceptional international forwards— from up-and-coming stars to all-time legends. Get ready to be amazed, as these players show you what great talent looks like!
Giannis Antetokounmpo is a prime example of an outstanding international forward. Hailing from Athens, Greece, he has taken the NBA by storm with his intense athleticism and unmatched skills. The Milwaukee Bucks struck gold with Giannis, who has collected multiple MVP awards and led the team to an NBA championship in 2021. His all-around game makes him one of the finest players in the league today.
Dirk Nowitzki certainly earns his spot as one of the most outstanding international forwards of all time. This German player spent his entire NBA career with the Dallas Mavericks, where his consistent scoring and exceptional shooting range made him a fan favorite. In 2011, he even led the Mavericks to their first and only NBA title, securing his lasting legacy.
From Cameroon, Pascal Siakam has quickly become a key player for the Toronto Raptors. His versatile playing style and unmatched energy have made him a go-to player on both ends of the court. As a strong offensive and defensive presence, Siakam played a significant role in the Raptors' 2019 NBA championship win.
Canada's pride, Andrew Wiggins, has demonstrated significant progress throughout his NBA career. His journey began as the number one pick in the 2014 NBA Draft by the Cleveland Cavaliers, before joining the Minnesota Timberwolves and eventually landing with the Golden State Warriors. Wiggins' scoring prowess and athletic ability make him a bright star among international forwards.
Lastly, hailing from Australia, Ben Simmons has proven to be an extraordinary talent in the NBA. While his time with the Philadelphia 76ers may have had its ups and downs, there's no denying Simmons' incredible ability as a playmaker, defender, and rebounder. As a forward with elite passing skills, his game has drawn comparisons to some of the greats in NBA history.
Young Bloods: Rising International Stars
When it comes to the best international NBA players, there's no shortage of up-and-coming talent from around the globe. In this section, you'll find some bright young stars who are already making their mark on the NBA landscape and representing their countries with pride.
Deandre Ayton, hailing from the Bahamas, is a prime example of this new generation. As a dominant center for the Phoenix Suns, Ayton has shown impressive skills on both ends of the court. His quickness, rebounding, and scoring abilities have turned him into one of the most promising big men in the league.
Another player to keep an eye on is Lauri Markkanen from Finland. This versatile forward now plays for the Cleveland Cavaliers and is known for his sharpshooting abilities. His combination of size and shooting range makes him a matchup nightmare for opponents.
Shai Gilgeous-Alexander, a Canadian with a Nigerian heritage, has been making waves as a dynamic guard for the Oklahoma City Thunder. His smooth playmaking and scoring abilities have quickly elevated him to the status of one of the NBA's most promising young talents.
Speaking of the Thunder, Josh Giddey, an Australian guard, has swiftly become a fan favorite. His exceptional basketball IQ and passing skills make him a valuable asset on the court, and he's undoubtedly a rising international star.
Another promising European player is Franz Wagner from Germany. This versatile forward plays for the Orlando Magic and has shown potential as a two-way player. His size, defensive prowess, and scoring touch make him a valuable addition to any roster.
Several other international players have entered the NBA after impressive stints in American colleges, like Jakob Poeltl (Austria) who spent two years at the University of Utah before joining the San Antonio Spurs. His size, shot-blocking ability, and offensive skills make him a solid center option.
Legacy of Past MVPs: International Players Mark on the League
As an NBA fan, you're probably well-aware of the impact of the best international NBA players on the league. Throughout the years, many talented players from around the globe have not only left their mark on their respective teams but also contributed significantly to the NBA's success and global appeal.
MVP awards have been won by several top international players, showcasing their skills as some of the league's best players. Point guards, centers, and other positions have seen standout international players excelling in scoring, rebounding, and achieving double-doubles.
For instance, Hakeem Olajuwon from Nigeria, often regarded as one of the greatest international players in NBA history, had an impressive career, including multiple MVP awards, All-Star appearances, and championships. Similarly, Dirk Nowitzki from Germany had a storied career with the Dallas Mavericks, becoming the first European player to win the NBA Finals MVP and securing a championship in 2011.
Moreover, Steve Nash from Canada, one of the most renowned point guards to grace the NBA, won back-to-back MVP awards in 2005 and 2006. Players like Manu Ginobili from Argentina also made their mark in the league while playing for the San Antonio Spurs, earning multiple championships and All-Star appearances.
The current generation of international players, such as Giannis Antetokounmpo from Greece and Nikola Jokic from Serbia, have continued this trend of excellence. Giannis has already claimed multiple MVP awards, a Finals MVP, and led the Milwaukee Bucks to a championship. Meanwhile, Jokic achieved the 2021 MVP award, demonstrating the talents of international centers in the league.
From countries like Lithuania, Australia, and Europe, the NBA has seen an influx of top-notch international talent, which has undeniably influenced the league's growth. The 20 best international players have brought an unmatched level of skill and competitive spirit, making the NBA a more diverse and fascinating organization for fans around the world.
International Influence on NBA and Basketball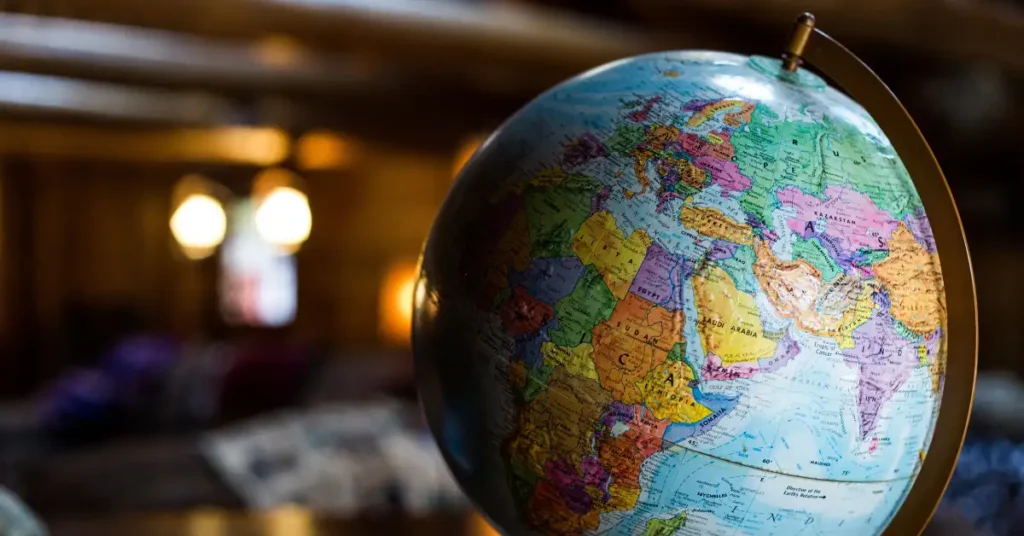 When it comes to the best international NBA players, their impact on the league and the sport of basketball has been nothing short of amazing. As a fan, you've undoubtedly witnessed the rise of international stars who have helped shape the modern NBA landscape.
Over the years, international players have become integral to NBA rosters, showcasing their unique talents and style of play. Many of these players have been influential in securing MVP awards, championships, and breaking records. For example, Giannis Antetokounmpo, a Greek sensation, led the Milwaukee Bucks to their first championship in 50 years. Meanwhile, Serbian big man Nikola Jokic was named the 2021 MVP, proving the dominance of international talent in the NBA.
European players have consistently been major contributors in the league. Take Luka Doncic, who hails from Slovenia, and has quickly become one of the top players in the NBA. Another example is Rudy Gobert from France, a top defensive force, playing for the Utah Jazz as a dominant center.
Other noteworthy international players include Lithuanian big men like Arvydas Sabonis and Jonas Valanciunas, who have been influential in establishing their home country as a European basketball powerhouse. Cameroon's Joel Embiid has been a force to reckon with on the Philadelphia 76ers, while Canadian Andrew Wiggins has been a solid contributor to the Golden State Warriors.
From Dirk Nowitzki's legendary career with the Dallas Mavericks to the recent success of Ben Simmons playing point guard for the Philadelphia 76ers, international players have truly reshaped the NBA. Countries like Argentina, Australia, and several African nations have also produced incredible basketball talents.
Social media platforms like Twitter have played a significant role in helping fans stay connected with their favorite international NBA stars. Couple this with the global outreach of the league itself, it's no wonder the NBA has become more diverse and enriched with talent from all corners of the world.
My Personal Opinion
In my personal opinion, the Best International NBA Players have not only showcased exceptional basketball skills but have also contributed significantly to the global popularity of the sport. Their ability to adapt to the NBA's competitive environment while bringing a unique flavor from their respective countries is truly commendable. These players have shattered barriers and proved that basketball is a universal language that unites fans across the world. Whether it's the smooth shooting of Dirk Nowitzki, the all-around brilliance of Hakeem Olajuwon, or the dynamic playmaking of Yao Ming, these international players have left an indelible mark on the league and deserve every bit of recognition they've received.
FAQ
Is NBA big in Europe?
From a business perspective, 2022 was our strongest year ever in Europe, and that's in large part due to the impact that European players are having in the league. For example, Europe has more League Pass subscribers than any other region outside North America, including 38% growth in subscriptions year-over-year.
How many NBA players are international?
120 players
The list of international players joining the National Basketball Association (NBA) has been growing longer and longer with time. According to a news release posted on October 18, 2022, the NBA currently features 120 players from 40 countries and six continents on its rosters for the 2022-2023 season.
If you liked this blog article about the topic: Best International NBA Players, don't forget to leave us a comment down below to tell us about your experience.