You might have noticed that left handed NBA players often stand out on the court due to their unique playing style. These talented athletes bring a different perspective to the game, utilizing their dominant left hand to create advantages against their right-handed opponents. In the world of basketball, left handed players have consistently proven that they can be just as skilled and impactful as their right-handed counterparts.
Over the years, the NBA has seen a multitude of exceptional left handed players who have made their mark on the league's history. From legendary Hall of Famers to electrifying stars of today, these southpaws have managed to break barriers and inspire future generations of left-handed athletes.
Understanding Left-Handedness in the NBA
When it comes to left handed NBA players, you might have noticed that they seem to be a rare breed compared to their right-handed counterparts. In fact, it's estimated that only around 10% of the world's population is left-handed, so it's no surprise that southpaws are a minority in the league.
However, left handed players bring a unique element to the game with their off-hand dominance. As a fan of the sport, it's interesting to observe how this difference plays out in their performance and impact on the court. In this section, we'll delve deeper into the world of left handed NBA players, adapting to their "off-hand," and the advantages southpaws might possess.
Being a left handed player in the NBA can come with its own set of challenges. The majority of players are right-handed, which means much of the training, plays, and coaching are tailored to suit them. As a result, left-handed players may need to put in extra effort to make adjustments and learn how to use their dominant hand strategically during games. This could be a contributing factor to the smaller number of left-handed players in the league.
That being said, southpaws can also possess some unique advantages on the court. For instance, since the majority of opponents are right-handed, they may struggle to defend against left-handed players. This "off-hand" effect can catch defenders off guard and create opportunities for left-hand dominant players to score, pass, or maneuver on the court with less resistance. Additionally, left-handed players may be more successful at stealing the ball, as the ball is often exposed when dribbled by a right-handed player.
Another aspect you might have noticed is that there are certain positions where left handed players seem to thrive. For example, left-handed point guards are increasingly more common and excel in this role. Their ability to effectively handle the ball with their off-hand and change directions quickly could be a key factor in their success in this position. Some of the best left handed players in NBA history include James Harden, Chris Mullin, and Chris Bosh, who have all made significant contributions to the sport.
Pioneer Left-Handed NBA Players
As a fan of basketball, you might have noticed the unique flair that left-handed NBA players bring to the game. In this section, we'll take a closer look at some of the pioneer left-handed NBA players who paved the way for a new breed of talent in the league.
Bill Russell
Bill Russell is a true legend in NBA history, and as a lefty, he dominated the basketball court. Playing for the Boston Celtics, Russell was a force on both offense and defense. Known for his incredible shot-blocking ability and relentless rebounding, this left-handed giant led the Celtics to an astounding 11 championships in 13 seasons.
Willis Reed
Another left-handed pioneer in the NBA was Willis Reed, who played for the New York Knicks. Reed was a consistent and versatile player on both ends of the court. As a skilled scorer and defender, he was a key contributor to the Knicks' two championships in the 1970s. Reed's leadership and grit continue to be fondly remembered by Knicks fans.
Lenny Wilkens
Lenny Wilkens was a formidable point guard who excelled in passing and scoring. Not only was he a great left-handed player, but Wilkens also went on to become a successful coach in the NBA. While playing, he was known for his quickness and uncanny ability to read the game. His impact on the league remains evident as his coaching career later took off.
Dick Barnett
Dick Barnett, another New York Knicks great, was well-known for his unorthodox, yet effective, jump shot. As a left-handed shooting guard, Barnett played a significant role in the Knicks' championship victories in 1970 and 1973. His scoring ability and smooth ball-handling skills made him a valuable asset to the team.
Bob Lanier
The last left-handed pioneer we'll cover is Bob Lanier, a dominant NBA center. Lanier played for the Detroit Pistons and Milwaukee Bucks during his impressive career. With a powerful left-handed hook shot, Lanier was a nightmare for defenders and a force on the offensive end. His size, strength, and overall skill set allowed him to be a leader on and off the court.
Famous Left-Handed Guards of NBA
As an NBA fan, you might have noticed that left-handed NBA players often bring a unique flair to the game. This section pays tribute to some of the most famous southpaw guards, such as James Harden, Manu Ginobili, and others. Let's dive in and appreciate the finesse of these talented athletes.
James Harden
James Harden, also known as "The Beard," is one of the most prolific left-handed NBA players of all time. He started his career with the Oklahoma City Thunder before becoming the face of the Houston Rockets. With unparalleled scoring ability and craftiness, Harden has been named an NBA All-Star multiple times and even won the league MVP in 2018.
Manu Ginobili
Manu Ginobili became a fan favorite during his time with the San Antonio Spurs. Hailing from Argentina, Ginobili played a significant role in the Spurs' dynasty, winning four NBA championships during his career. His mix of unorthodox moves, clutch performances, and fearless drives made him a living legend.
Gail Goodrich
Gail Goodrich may not be as well-known as some of his fellow left-handed NBA players, but he certainly made a lasting impact. Goodrich was an essential part of the 1971-72 Lakers team that holds the record for the most extended winning streak in NBA history. He was inducted into the Basketball Hall of Fame in 1996 for his outstanding career.
Avery Johnson
Avery Johnson may have been small in stature, but his impact on the San Antonio Spurs was enormous. He played the point guard position for the 1999 championship team, hitting the game-winning shot that secured the franchise's first-ever NBA title. Johnson's tenacity and leadership on the court are still remembered fondly by Spurs fans to this day.
D'Angelo Russell
D'Angelo Russell is one of the newer left-handed NBA players to make a name for himself. Russell was drafted second overall by the Los Angeles Lakers in 2015 and has since played for the Brooklyn Nets and the Minnesota Timberwolves. With his smooth handles and shooting ability, he has become a formidable presence in the league.
Isaiah Thomas
Isaiah Thomas may share a name with a legendary NBA point guard, but he's made his own mark as a left-handed player. Despite being only 5'9″, Thomas has continually defied the odds, with his best year coming in 2017 when he was named an All-Star and led the Boston Celtics to the Eastern Conference Finals. Thomas's perseverance and grit in his NBA journey is a great testimony to what left-handed players can achieve in the league.
Left-Handed Forwards and Centers in NBA
When you think of left handed NBA players, you might consider some all-time greats like James Harden or Manu Ginobili. But, what about the big men? In this section, we'll take a closer look at some of the best left-handed forwards and centers who have made their mark in the league.
Chris Bosh
One of the most versatile players in his prime, Chris Bosh was a fantastic left-handed forward known for his athleticism and scoring skills. A two-time NBA Champion with the Miami Heat, Bosh played a pivotal role in securing back-to-back championships in 2012 and 2013. His smooth jump shots and powerful dunks brought both excitement and impact to the game, making him a fan-favorite.
Lamar Odom
Another outstanding left-handed forward in NBA history is Lamar Odom. Odom, who played for several teams throughout his career, became notable for his unique ability to handle the ball, rebound, and score as a forward. He was an integral part of the back-to-back championship-winning Los Angeles Lakers in 2009 and 2010. Off the court, he's known for his inspiring story of overcoming adversity.
David Robinson
David Robinson, also known as "The Admiral," is a legendary left-handed center who played his entire career for the San Antonio Spurs. This Hall of Famer and two-time NBA Champion was known for his agility, defense, and scoring prowess, which earned him league MVP honors in 1995. Robinson's impact on the game is still felt today, having paved the way for future left-handed big men in the league.
Zion Williamson
As a rising star in the NBA, left-handed forward Zion Williamson has quickly become one of the most electrifying players to watch. His incredible athleticism, strength, and scoring ability have brought excitement to the New Orleans Pelicans. With his unique blend of power and finesse, Zion is quickly making a name for himself among the great left-handed NBA players.
Julius Randle
Another left-handed forward making waves in the NBA today is Julius Randle. Playing for the New York Knicks, Randle has demonstrated impressive shooting and rebounding skills. His strong presence in the paint and diverse scoring abilities have made him a key player for his team, resulting in an NBA All-Star selection in 2021.
Domantas Sabonis
Last but not least, Domantas Sabonis is a left-handed center making his mark with the Indiana Pacers. Sabonis, son of legendary big man Arvydas Sabonis, has shown exceptional passing skills for his size and a soft touch around the basket. A two-time NBA All-Star, Domantas is an example of the growing influence of left-handed players in the league.
Notable Left-Handed NBA All-Stars
As an avid basketball fan, you've surely noticed some exceptional left handed NBA players dominating the court. These southpaws have impressed us with their unique abilities and have earned their spots in the prestigious NBA All-Star games. In this brief section, let's revisit some of the notable left-handed NBA stars who have left an indelible mark on the game.
James Harden is undeniably one of the greatest left handed NBA players. With his incredible ball-handling and scoring prowess, Harden has been selected for the NBA All-Star games multiple times. He has achieved numerous accolades, including an MVP award in 2018. Harden has played for teams like the Oklahoma City Thunder and the Houston Rockets.
Another esteemed left-handed player is David Robinson. The legendary center dominated the NBA during his time with the San Antonio Spurs. Robinson appeared in ten NBA All-Star games and earned the nickname "The Admiral" due to his naval background. Two-time NBA champion and Olympic gold medalist, Robinson's impact on the game is immense.
Chris Mullin is another prominent left-handed player in NBA history. A seasoned veteran in the league, Mullin collected five NBA All-Star selections as a small forward for the Golden State Warriors and the Indiana Pacers. His career highlights include leading the Warriors to the playoffs and being a key player in the famous "Run TMC" trio.
Lastly, Chris Bosh is known not just for his left-handed shots but also for his critical role in the Miami Heat's championship success. A versatile player who excelled as a power forward and center, Bosh managed to secure 11 NBA All-Star selections during his career. A testament to his incredible skillset, Bosh was a crucial component in the "Big Three" era of the Miami Heat, working alongside LeBron James and Dwyane Wade.
Analytics of Left-Handed NBA Players
When you think of basketball stars, the mind often conjures up images of right-handed athletes dominating the court. However, left handed NBA players have carved out quite a noteworthy niche for themselves and have an impact that's impossible to overlook. In this section, we'll delve into the numbers behind these unique talents and discuss how they've shaped the game we love today.
Studies indicate that left-handers constitute around 10-12 percent of the world's population, and in the NBA, this number is slightly less at around 9.1% of players. Although they may be in the minority, left-handed players have made their presence known, excelling as shooters, defenders, and playmakers.
Analyzing the performance data of professional basketball players between 1946 and 2009, left-handed players accounted for 5.1% of all players. While they might not be as prevalent as their right-handed counterparts, lefties have achieved remarkable success in various aspects of the game.
Scoring champions like James Harden showcase the prowess of left-handed shooters. These players, with their unorthodox shooting style, often catch defenders off guard and create unique scoring opportunities. In fact, historical greats like Bill Russell and David Robinson have demonstrated that left-handers can dominate on the defensive end too, altering shots and intimidating opposing players.
When it comes to assists, left-handed point guards have also exhibited impressive skills, creating opportunities for their teammates. For instance, NBA legend Nate Archibald, a left-handed player, led the league in both scoring and assists in the 1972-73 season. This extraordinary achievement underlines the exceptional playmaking ability brought to the game by left-handed players.
Examining the field goal percentage of left handed NBA players, many, like Ben Simmons, boast outstanding efficiency. Their unique approach to the game, paired with their natural talent, often translates to high-percentage shots and a solid presence on the court.
Left-Handed Players and NBA Titles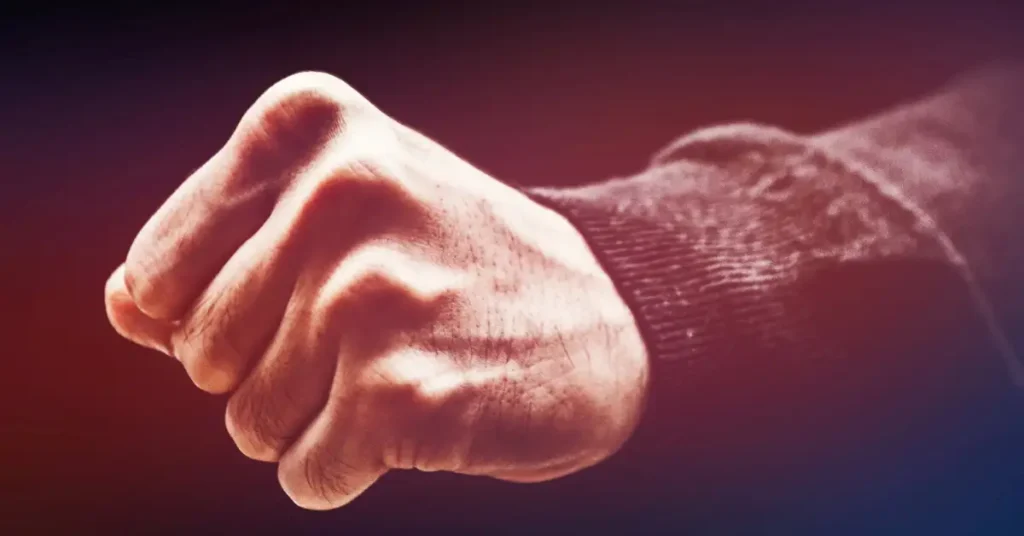 When thinking about left handed NBA players, you might be curious about their contributions to NBA history, especially when it comes to NBA championships and earning Finals MVP honors. In this section, you'll discover some interesting facts about left-handed players who've made their mark on the basketball court during the NBA Finals.
One of the most notable left handed NBA players to win a championship is NBA Hall of Famer and 6-time champion David Robinson. As one of the key players for the San Antonio Spurs during their titles in 1999 and 2003, The Admiral displayed his skills as an extraordinary athlete and showcased the prowess of left-handed players in the league.
Another talented lefty who won titles is Chris Bosh. He played a pivotal role in the Miami Heat's back-to-back championships in 2012 and 2013. Bosh's ability to stretch the floor with his shooting touch and defend multiple positions made him an invaluable asset to the Heat during their championship runs.
In recent years, James Harden and Ben Simmons have emerged as top-tier left-handed NBA players. While they have yet to win an NBA championship, their immense impact on their respective teams illustrates the continued importance of left-handed players in the NBA.
Though it's uncommon for a left-handed player to win the Finals MVP award, it's not impossible. A shining example is the late NBA legend Willis Reed, who won two Finals MVP trophies while leading the New York Knicks to championships in 1970 and 1973. Reed's grit and determination on the court are a testament to what left-handed players can achieve at the highest level.
Left-Handed Players in Today's NBA
If you're a fan of left handed NBA players, you're in for a treat. In today's NBA, there are several noteworthy southpaws making their mark on the court. From seasoned veterans to up-and-coming talents, left-handed players continue to impress with their unique skills and abilities.
One of the most prominent left-handed players in the league today is James Harden, who currently plays point guard for the Philadelphia 76ers. Known for his incredible scoring and playmaking abilities, Harden has established himself as one of the top players in the league. As a lefty, his unorthodox style often gives him an advantage against defenders who are accustomed to guarding right-handed players.
Another talented left-handed player is De'Aaron Fox, point guard for the Sacramento Kings. Since being drafted in 2017, Fox has shown great potential with his quickness and agility on the court. His rapid development bodes well for the future, and fans can't wait to see what he'll do next.
Ben Simmons, an Australian professional basketball player for the Brooklyn Nets, is another skilled left-handed player. As a versatile player who can handle multiple positions, Simmons often takes on multiple roles on the court, from shooting guard to power forward. Though his jump shot has been a subject of scrutiny, no one can deny his abilities as a playmaker and a defensive force.
There are several other left-handed players making an impact in the NBA today. Among them are Miles Bridges, Kelly Oubre Jr., Vernon Carey Jr., and JT Thor. With the influx of skilled left-handed players in recent years, it's clear that the league is becoming more diverse and exciting to watch.
My Personal Opinion
In my opinion, left handed NBA players bring an intriguing and distinct flavor to the game. Their unorthodox style often catches opponents off guard, making them harder to defend against. It's fascinating how lefties can seamlessly navigate the court, using their dominant hand to create unique scoring opportunities and facilitate plays. Watching a left-handed player drive to the basket or sink a three-pointer with finesse is a testament to their adaptability and skill. These players prove that success in the NBA isn't confined to conventional norms and that being a southpaw can be a powerful advantage on the hardwood.
FAQ
Is LeBron James left-handed?
LA Lakers star LeBron James has been a dominant force for two decades now, and a recent interesting fact just came out about him. Despite primarily using his right hand on the basketball court, he is left-handed.
Is Kobe left-handed?
Ambidexterity, the ability to use both hands with near-equal dexterity, is one of the best skills to have as an NBA player. Legends such as Kobe Bryant, LeBron James and Larry Bird, among others, are known for being ambidextrous on the court. However, there are NBA players who are cross-dominant or mixed-handed.
If you liked this blog article about the topic: Left Handed NBA Players, don't forget to leave us a comment down below to tell us about your experience.