One iconic element of the NBA All-Star Game is the stylish and exclusive NBA All Star shorts worn by the players. These shorts, featuring unique designs and colorways, have made their mark in both sports and fashion arenas.
Throughout the years, players have donned all kinds of eye-catching designs, each reflecting team pride and All-Star prestige. So, let's begin your journey into the fascinating world of NBA All Star shorts and discover what makes them so beloved by fans and players alike.
NBA All-Star Shorts Materials
When it comes to keeping comfortable and stylish while cheering on your favorite NBA stars, you can't go wrong with NBA All Star shorts. These popular shorts come in different materials, each designed to enhance your experience, whether you're wearing them to the game or just kicking back at home. Let's dive into some of the major materials used in manufacturing these iconic pieces.
Polyester: Polyester is one of the most common materials you'll find in NBA All Star shorts. This synthetic fabric offers a lightweight, breathable feel, making it perfect for staying cool during warm weather or intense game action. Plus, it's highly durable, ensuring your shorts will maintain their shape and color, even with regular use and washing.
Mesh: Many NBA All Star shorts feature mesh panels for extra ventilation. This airy, woven material allows for better airflow, keeping you cool and comfortable while you're on the move or cheering from the stands. As a bonus, mesh adds a sporty look to your shorts, which will definitely earn you some style points.
Dri-FIT: Developed by a well-known sports brand, Dri-FIT technology is often used in NBA All Star shorts to provide enhanced moisture-wicking properties. This specialized fabric quickly transports sweat away from your body, allowing it to evaporate faster, which helps keep you dry and comfortable throughout the game. That way, you can focus on enjoying the action instead of worrying about feeling damp or clammy.
Cotton-blends: Some NBA All Star shorts may use a cotton blend material to provide a more natural, comfortable feel against your skin. Cotton is known for its softness, breathability, and durability. With a cotton blend, you'll get the best of both worlds – the comfort of cotton and the performance qualities of synthetic fabrics like polyester or spandex.
Popular Brands
Nike is one of the leading brands when it comes to NBA All Star shorts. They offer a variety of options for both men and women, with stylish designs featuring the iconic swoosh logo. Nike's NBA All-Star Collection Shorts are made from high-quality materials and offer excellent comfort and breathability.
Another brand to keep an eye on is Jordan Brand. As a subsidiary of Nike, Jordan Brand is known for its cutting-edge style and superior performance. Their NBA All Star shorts are no exception, offering both swingman jerseys and game shorts featuring the iconic Jumpman logo.
Mitchell & Ness is also a popular choice for NBA All Star shorts, especially for fans of the classics. Their Hardwood Classics 1996 All-Star Game Swingman Shorts are a great example of the nostalgic designs and top-quality materials they offer. These shorts are perfect for reliving some of the greatest moments in NBA All-Star history.
Lastly, don't forget to check out Pro Standard. They've also collaborated with the NBA to create exclusive All-Star shorts, featuring a unique chenille design. These shorts are an excellent addition to any fan's wardrobe, and their partnership with the NBA ensures both style and authenticity.
Color Options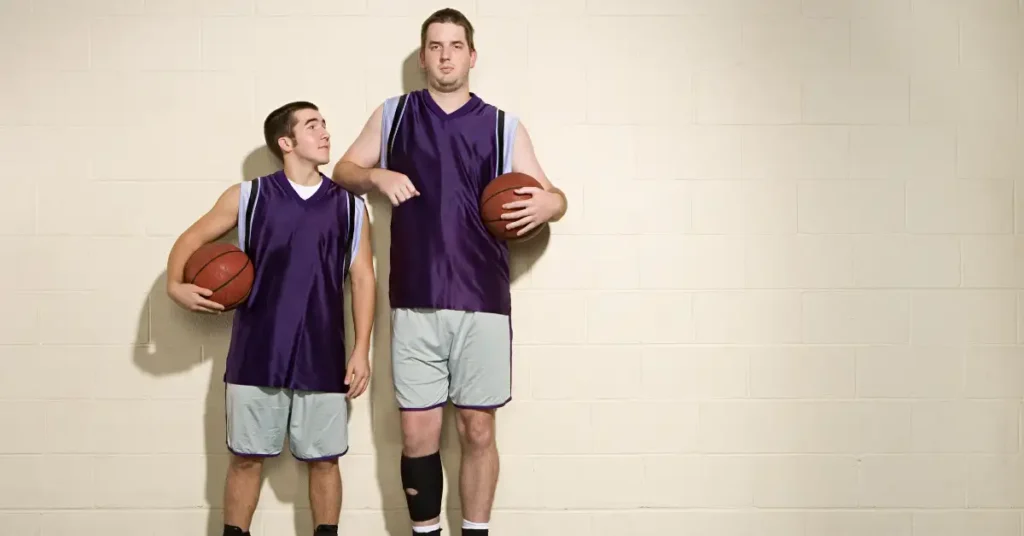 One popular choice in the NBA All-Star Collection is the classic red, white, and blue combination, which has been used for the majority of All-Star Games. Additionally, the collection features other striking colors that set a distinct tone for the event. From cool shades of purple and teal to bolder hues like red and orange, there's a color for every basketball lover.
Don't worry about limited color choices either, as several options are available for you to select from within the All-Star collections. For example, the Pro Standard Men's NBA All-Star Game 2022 All Over Print Shorts are versatile and visually appealing with a unique all-over print design. These shorts come in selected sizes and colors, so make sure you find the perfect fit for your taste and style.
Aside from the official NBA All-Star collections, there are also numerous independent retailers specializing in basketball apparel, such as Storenbashorts, that offer a variety of color options for their NBA All Star shorts, ensuring that you find the perfect pair to celebrate one of the most exciting games in the NBA season.
Efficient Fit and Design
One of the essential aspects of any pair of NBA All Star shorts is their fit. A well-fitting pair of shorts will allow you to move freely on the court, enabling you to perform at your best. Look for shorts with an elastic waistband and drawstrings, so you can easily adjust the fit according to your preference.
The design of your NBA All Star shorts should also provide breathability and moisture-wicking capabilities. Mesh material is commonly used in these shorts, helping you stay cool and dry during intense gameplay. For example, the Mitchell & Ness 1985 NBA All-Star Mesh Shorts are a popular option that offers both style and functionality.
Various NBA All-Star shorts also showcase unique graphics and logos that represent the annual event. Aesthetic designs like the 1988 All-Star East Shorts also pay tribute to different eras in basketball history, allowing you to show off your love for the game while enjoying a comfortable and efficient fit.
Finally, ensure that the NBA All-Star shorts you choose are made from high-quality materials that can withstand the wear and tear of regular use. Durable fabric not only ensures your shorts last longer but also maintains their shape and form even after multiple washes.
By prioritizing an efficient fit and design in your NBA All Star shorts, you'll enjoy ultimate comfort while looking and feeling like an All-Star on the court.
NBA All-Star Gear
First off, the NBA Store is the ultimate destination for official NBA All-Star gear. Besides shorts, they also offer jerseys, t-shirts, hats, and other collectibles. Their items are made from high-quality materials, ensuring a comfortable fit and an authentic look.
While browsing the NBA All-Star collection, you might come across some shorts commemorating past events. This is a great opportunity to reminisce about your favorite players and iconic moments from previous games. The NBA All-Star gear collection captures the spirit and excitement of the event, making it perfect for fans who want to have a piece of history with them.
If sustainability is something you value, the Nike NBA All-Star Collection offers options for eco-conscious buyers. They feature sustainable materials used in their jerseys and other apparel, ensuring you not only look good but also contribute to a greener future.
To make the most of your NBA All Star shorts, pair them up with other matching items like an All-Star jersey, a cap, or even a backpack. You'll not only look fantastic, but you're also showing your support for the players who make the NBA All-Star Game such a thrilling spectacle.
Kids NBA All-Star Shorts
One great place to find NBA All Star shorts for kids is the official NBA Store. They offer a variety of designs and sizes suitable for children of all ages. You'll find options showcasing All-Star team colors, players' names, and even the official NBA All-Star Game logo.
Another option is browsing through Etsy for unique and custom-made NBA All-Star shorts. You might come across one-of-a-kind pieces that can't be found anywhere else, making them perfect for young fans who want to stand out from the crowd.
When shopping for kids NBA All Star shorts, you'll want to keep comfort in mind. Look for materials such as breathable mesh or moisture-wicking fabrics that can help keep your child cool and dry during their game of pick-up basketball or while they're cheering on their favorite All-Stars.
As you search for the right NBA All Star shorts for your child, be sure to also consider the fit. Opt for an elastic waistband and adjustable drawstring, which can accommodate your child's growth spurts and ensure a comfortable fit every time they wear their new favorite shorts.
Where to Buy
First, we suggest checking out the official NBA All-Star Collection at Nike.com. Here, you'll find a wide range of NBA All-Star merchandise, including shorts designed for both kids and adults. Plus, with Nike's free delivery and returns, it's easy to try on different styles and sizes until you find the perfect pair for your taste.
Another great option is Store.NBA.com, the official online store of the NBA. The store offers an extensive selection of basketball shorts for various NBA teams, including All-Star Game-specific gear. Make sure to keep an eye on their daily deals and promotions, which could help you snag a special bargain!
Looking for a more unique or rare pair of NBA All-Star shorts? Browse the listings on eBay to find both new and vintage shorts from different All-Star events. Here, you might score limited edition shorts or even ones sporting the All-Star 75 Practice design. Just remember to thoroughly check the seller's ratings and reviews to ensure a smooth transaction.
Lastly, consider stopping by your local sports retailer, such as DICK's Sporting Goods, which often carry popular brands like adidas, PUMA, Under Armour, and Jordan. By visiting a physical store, you can try on various NBA All-Star shorts in person to find the perfect fit and style.
My Personal Opinion
In my opinion, NBA All Star Shorts are not just a symbol of the prestigious event but also a representation of the basketball culture's unique fashion. These shorts have become an iconic piece of apparel that signifies the pinnacle of athleticism and skill in the sport.
What I find fascinating about NBA All-Star Shorts is the blend of style and functionality they offer. Designed for peak performance on the court, they allow players to move with ease, showcasing their agility and expertise. At the same time, the vibrant colors, bold designs, and incorporation of team logos make them an eye-catching fashion statement.
FAQ
How are NBA All-Star Shorts different from regular NBA shorts?
NBA All-Star Shorts often feature unique designs and colorways, distinct from the regular team shorts. They are specially created for the All-Star Game to commemorate the event.
Are NBA All-Star Shorts collectible items?
Yes, NBA All-Star Shorts are often considered collectible items due to their limited edition nature and association with one of the most exciting events in the basketball world.
If you liked this blog article about the topic: NBA All Star Shorts, don't forget to leave us a comment down below to tell us about your experience.