The NBA has come a long way in embracing talent from all over the world, and Europe has been a significant contributor to its rich diversity. As a fan, you've probably noticed the influx of skilled players from across the Atlantic making their mark in the league. In this article, we'll discuss some of the best European NBA players who have showcased outstanding performance and left an indelible mark in the world of basketball.
Europe has produced some outstanding talents, and our list covers a mix of seasoned veterans, promising young stars, and players who are steadily making a name for themselves. So, let's dive into the world of the NBA and explore these exceptional European athletes who have been setting the hardwood on fire with their brilliant gameplay.
European Influence in NBA
The NBA has seen a significant influx of the best European NBA players over the years, and they've been contributing to the league's ever-evolving landscape. Their unique skill sets and perspectives have broadened the horizon of basketball tactics, making the game more dynamic and exciting.
In recent years, talented European players have been making strides in the NBA, such as Giannis Antetokounmpo, who's known for his incredible length, aggressiveness, and scoring in the paint. International players from Europe have made a lasting impact on the league, and their presence has undoubtedly changed the way teams and coaches approach the game.
Eurohoops, an online media platform dedicated to European basketball, ranks the top European NBA players every season based on their quality, individual and club accomplishments, and their importance to their teams. These rankings provide valuable insights into the contributions made by players hailing from Europe.
As these European stars continue to work their magic on the court, fans witness an intriguing blend of ingenuity – from flashy passes to precision shooting, which often stems from a strong background in teamwork and fundamentals. The influence of European players has also helped break down the barriers between cultures, allowing for a diverse and inclusive NBA community.
So, as you follow the NBA, don't forget to keep an eye on the incredible European talent paving the way for even more international players to join the league and make their mark. The rise of European players in the NBA not only makes the games more engaging but also brings fresh ideas into the world of basketball.
Legendary European NBA Players
When talking about the best European NBA players, four legendary names stand out: Dirk Nowitzki, Drazen Petrovic, Vlade Divac, and Arvydas Sabonis. Each of these fantastic athletes has contributed immensely to the world of basketball and left their indelible mark on the NBA.
Dirk Nowitzki
Dirk Nowitzki is arguably the most successful European NBA player of all time. Hailing from Germany, he spent his entire career with the Dallas Mavericks, where he became a 14-time All-Star and the 2011 NBA Finals MVP. Dirk's scoring ability, particularly his one-legged fadeaway jumper, made him a force to be reckoned with. Nowitzki finished his career with over 31,000 points, making him the sixth all-time leading scorer in NBA history. Additionally, he was recognized for his sportsmanship and dedication when he received the NBA's Twyman-Stokes Teammate of the Year Award in 2017.
I want to see myself as a student. Keep learning, keep improving, keep your eyes and ears open.

Dirk Nowitzki
Drazen Petrovic
Drazen Petrovic, a Croatian shooting guard, was a scoring machine and skilled ball-handler. After spending some time in the European leagues, he made his way to the NBA by joining the Portland Trail Blazers in 1989. Pettrovic's significant impact happened after being traded to the New Jersey Nets, where he proved to be one of the league's top shooting guards. In the 1992-93 season, he averaged a career-high 22.3 points per game. Petrovic's career was tragically cut short in 1993 when he passed away in a car accident, but his influence on the sport continues to live on.
Vlade Divac
One of the pioneering European players in the NBA, Vlade Divac hails from Serbia. Known for his versatile skill set, he was a talented center who could score, rebound and even pass the ball with ease. Divac spent the majority of his career with the Los Angeles Lakers and the Sacramento Kings. Over his career, he amassed a total of 13,364 points, 9,394 rebounds, and 3,522 assists. His accomplishments earned him an induction into the Naismith Memorial Basketball Hall of Fame in 2019. Divac's influence on European players can be seen in the many talented big men who followed in his footsteps.
Arvydas Sabonis
Arvydas Sabonis is a Lithuanian basketball legend who had a successful career both in Europe and the NBA. A skilled center with incredible passing abilities and basketball IQ, Sabonis joined the Portland Trail Blazers in 1995 after an illustrious career in Europe. Although past his prime when he entered the NBA, Sabonis still showcased his impressive skills on the court, earning All-Rookie First Team honors in 1996. Over his seven seasons in the NBA, he recorded a total of 5,629 points, 3,436 rebounds, and 964 assists. Sabonis was inducted into the Naismith Memorial Basketball Hall of Fame in 2011, justly recognizing his exceptional contributions to the sport.
Current Top European NBA Players
When talking about the best European NBA players, a few names immediately come to mind. These athletes have made a significant impact on the court and have contributed to their teams' successes. In this section, we'll take a closer look at some of the current top European NBA players, who have not only made their mark but continue to shape the future of basketball.
Giannis Antetokounmpo
You may know Giannis Antetokounmpo as the "Greek Freak," and for a good reason. His stunning athleticism and versatility on the court have made him one of the best players in the NBA today. A two-time MVP and NBA champion, Giannis has mastered the art of scoring, rebounding, and defending, making him a force to be reckoned with on the Milwaukee Bucks.
My dad was a soccer player. He didn't know anything about basketball – nothing.

Giannis Antetokounmpo
Nikola Jokic
Nikola Jokic, a Serbian center for the Denver Nuggets, is known for his exceptional skills as a big man. His excellent passing ability and high basketball IQ have earned him the nickname "The Joker." Winning the MVP award in the 2020-2021 season, Jokic continues to revolutionize the center position with his unique playing style.
Luka Doncic
Luka Doncic, a Slovenian guard for the Dallas Mavericks, has quickly become one of the brightest young stars in the NBA. His incredible playmaking and scoring abilities have turned heads since his rookie season. At just 22 years old, Luka has already earned two All-Star selections and an All-NBA First Team nod, proving that he is a force to be reckoned with for years to come.
Tony Parker
Although Tony Parker has retired, his impact on the game as a French NBA player cannot be overstated. Parker had an illustrious career with the San Antonio Spurs, winning four NBA championships and earning six All-Star selections. His quickness, agility, and scoring ability made him one of the best point guards of his generation.
Pau Gasol
As a Spanish NBA player, Pau Gasol has left an indelible mark on the league. Throughout his career, Gasol played for various teams, including the Los Angeles Lakers and the Memphis Grizzlies, and won two championships with the Lakers. Pau Gasol's smooth offensive game and reliable rebounding skills made him a valuable asset on any team he played for. Although he retired in 2021, Gasol's contributions to the game won't soon be forgotten.
All-Star and MVP Awards
When it comes to the best European NBA players, many of them have achieved great honors in the league, including All-Star appearances, MVP awards, All-NBA First Team selections, and even All-Star Game MVPs. In this section, we'll take a glance at some of the standout European players who have made their mark in the NBA.
Giannis Antetokounmpo, a Greek phenom, has accumulated an impressive array of awards during his career. His notable accomplishments include one NBA title, one Finals MVP, two MVPs, four All-NBA 1st Team selections, and six All-Star appearances. These accolades certainly place him among the elite European players in NBA history.
Another incredible European player, Dirk Nowitzki from Germany, also boasts a remarkable record in the league. His career achievements encompass one NBA title, one Finals MVP, one MVP award, 12 All-NBA selections, and 14 All-Star appearances. Similarly, Pau Gasol from Spain managed to secure two NBA titles, six All-Star appearances, and four All-NBA selections.
Adding to the list of European talent, we can't forget the French sensation, Tony Parker. He earned numerous accolades during his time with the San Antonio Spurs, including four NBA titles, one Finals MVP, six All-Star appearances, and four All-NBA selections. Furthermore, Parker was the first European player to be named an NBA Finals MVP.
Lastly, let's take a look at Arvydas Sabonis from Lithuania. Though his NBA career was relatively short, he still managed to make an impact. Sabonis secured one All-Star appearance and one All-Rookie First Team selection. His career in Europe was even more impressive, with multiple MVP awards and EuroLeague titles under his belt.
European Players' Impact on NBA Teams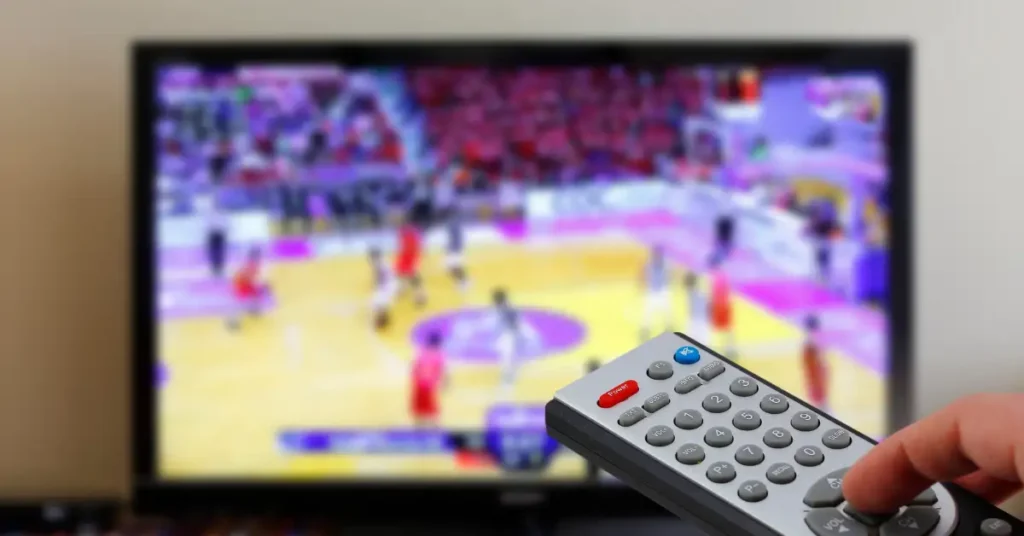 You must be curious about the impact of the best European NBA players on various teams. European players have played significant roles in shaping NBA teams with their talents and skill sets.
On the Dallas Mavericks, Luka Doncic, a Slovenian player, has emerged as a superstar and the face of the franchise. His dynamic playmaking and scoring abilities have made the Mavericks a competitive force and earned him All-Star selections.
The Boston Celtics have had the pleasure of watching various European talents over the years. For example, during the 2021-22 season, Dennis Schroder, a German player, contributed 15.4 points and 5.8 assists per game which made a palpable difference to the team.
The legendary Toni Kukoc from Croatia once showcased his talent on the Chicago Bulls. He was an instrumental player during the Bulls' second three-peat, in conjunction with the famous Michael Jordan and Scottie Pippen era.
As for the Orlando Magic, they have seen success with European players such as Hedo Turkoglu, who was part of the 2009 Eastern Conference Championship team. His versatility and ability to stretch the floor were essential in the Magic's offensive success.
The Indiana Pacers have also had their share of European talent with players such as Lithuanian big man Domantas Sabonis. His skills in scoring, rebounding, and playmaking solidified a vital spot on the Pacers roster and earned him multiple All-Star selections.
Moving to the Utah Jazz, French center Rudy Gobert has made a huge impact on the team by racking up multiple NBA Defensive Player of the Year awards. His defensive prowess and shot-blocking abilities have anchored the Utah Jazz defense and contributed to the team's success.
Finally, the New York Knicks have also benefited from European talent, such as Latvian player Kristaps Porzingis earlier in his career. His unique skill set as a 7'3″ player capable of shooting from downtown and blocking shots earned him the nickname "The Unicorn" and excited Knicks fans for a short while.
European Players in NBA Playoffs
I think, you've likely noticed the increasing impact of the best European NBA players in recent years. Not only have they made a splash during the regular season, but they've also played significant roles in the NBA playoffs, with some even becoming NBA champions and Finals MVPs.
In the 2022 NBA Playoffs, a total of 35 European players made appearances, representing 17 different countries. Fifteen out of the 16 teams that qualified for the playoffs featured at least one European player, with many teams relying on their talents.
Some prominent European players, such as Giannis Antetokounmpo and Nikola Jokic, have not only helped their teams reach long winning runs but have also become influential forces in the league. Antetokounmpo, a Greek player, led the Milwaukee Bucks to victory in the 2021 NBA Finals, earning him the title of Finals MVP. Similarly, Jokic, hailing from Serbia, has consistently performed at a high level with the Denver Nuggets, even earning the prestigious NBA MVP award.
These outstanding performances by European players have undeniably affected the perception of their roles in the league. No longer are Europeans simply role players or starters; many have evolved into franchise cornerstones and crucial components in a team's playoff success.
The NBA has evolved, and the influence of European players on the league is undeniable. From Dirk Nowitzki's pioneering success to the more recent brilliance of players like Antetokounmpo and Jokic, basketball fans have much to look forward to as the playoffs continue showcasing the skills of these exceptional European talents.
European Players' NBA Statistics
When it comes to the best European NBA players, their statistics speak for themselves. The NBA has seen an influx of talent from across the Atlantic, with European athletes making major contributions to their teams. As you dive into the world of European basketball stars and their accomplishments, keep an eye out for their scoring prowess, points, rebounds, assists, 3-pointers, and triple-double threat potential.
European players have become increasingly known for their impressive scoring prowess. For instance, take a look at the 2021-2022 season, where Dennis Schroder from the Boston Celtics scored 15.4 points per game alongside 5.8 assists and 3.5 rebounds. Players like Schroder have shown that they can compete and thrive among the elite in the NBA.
Rebounds and Assists: European NBA players are also excelling in other categories such as rebounds and assists. For instance, the 2021-2022 season saw many European players stepping up their game and making a significant impact on their team's success. Take a look at these statistics to further appreciate their contributions.
Triple-Double Threat: Some European players have even become a triple-double threat. It's not uncommon for these players to dominate the league with stats across multiple categories. This versatility helps them cement their status as some of the best European players in the NBA.
3-Pointers: European players have also made a name for themselves when it comes to shooting 3-pointers. Their accuracy and consistency from beyond the arc have been a game-changer for many NBA teams. As the game evolves, so does the significance of 3-point shooting, and European players are at the forefront of this change.
European Players in International Competitions
You'll be amazed at the impact they have made in multiple tournaments such as the Olympic Games, EuroLeague, and FIBA competitions. European players have managed to impress the world, winning prestigious awards like silver medals and EuroBasket gold medals.
In the recent past, European NBA players have continuously gained recognition for their outstanding skills and sportsmanship. For example, players like Giannis Antetokounmpo, Luka Doncic, and Nikola Jokic have been dominant forces in international games, and their contributions have led to considerable success for their teams.
Notably, European players have also shined in the EuroLeague, which is widely regarded as one of the top professional basketball competitions in the world. Many NBA stars got their start in the EuroLeague, and some continue to participate during the NBA offseason. EuroLeague performances often serve as a pathway for players to showcase their talent and secure a spot in the NBA.
The FIBA competitions, such as the World Cup and EuroBasket, have been another stage where European NBA players have excelled. Several countries in Europe have strong national teams, often consisting of NBA talent, that compete for regional and global championships. Winning a EuroBasket gold medal or a silver medal at the FIBA World Cup is an impressive accomplishment for these players, and their NBA experience often makes a significant difference.
Honorable Mentions
As you dive into the world of the best European NBA players, there are a few who didn't quite make the top but are still worth mentioning. These talented athletes have made significant contributions to their teams, showcasing their skills on the court.
Dennis Schroder has had an impressive NBA career, consistently displaying his speed and agility at the point guard position. Bojan Bogdanovic is another standout European player, known for his ability to shoot from long range and score both inside and outside the paint.
Evan Fournier has made a name for himself as a reliable shooter and a competitive force in the league, while Domantas Sabonis has been a consistent double-double machine, efficiently scoring and rebounding in each game.
Meanwhile, Marc Gasol leaves a lasting legacy in the NBA, not only for his excellent defensive skills and smooth shooting touch but also for his leadership both on and off the court. Danilo Gallinari, a skillful scorer and solid rebounder, has played a significant role
My Personal Opinion
In my opinion, the presence of European NBA players has significantly enriched the league, adding a dynamic mix of styles, skills, and basketball cultures. These players have brought a unique flair to the game, showcasing that basketball excellence knows no geographical boundaries.
When I think of players like Dirk Nowitzki, his impact on the game is immeasurable. Nowitzki's ability to stretch the floor, his unparalleled shooting for a player of his size, and his dedication to the Dallas Mavericks are a testament to his legacy as one of the best European players to grace the NBA.
FAQ
Is Jokic best European player ever?
Winning an NBA championship and bringing the Larry O'Brien trophy to Denver for the first time will place him among a group of all-time greats. Even more than that, Jokić is making his case for being the best European player the NBA has ever seen. Giannis is undoubtedly in that conversation along with Dirk Nowitzki.
Where do most European NBA players come from?
Following Canada in the list is the European powerhouse, France, which had 30 players in the NBA. Their most successful player is Tony Parker, who won four championships with the San Antonio Spurs in his career.
Who is the best European player to not play in the NBA?
According to DraftExpress, Siskauskas was dubbed as the most complete player outside of the NBA. Although he didn't showcase his versatility in the NBA, Siskauskas dominated Europe with two Euroleague championships, five Russian League championships, and Euroleague MVP.
If you enjoyed reading about the topic: Best European NBA Players, leave a comment and stay updated on Pinterest for more exciting basketball news.