The NBA is filled with incredibly talented athletes who have dedicated their lives to the game of basketball. Some reach the pinnacle of success by winning championships, while others, for various reasons, never manage to claim that elusive ring. In this article, we'll be discussing the best NBA players without a ring – those who have made significant contributions to the sport but haven't managed to secure a championship title.
As you dive into the world of basketball, you'll discover that some of these ringless players are considered all-time greats, leaving an indelible mark on the history of the game. Despite not having championship gold to show for their efforts, their skills and achievements have earned them the respect and admiration of fans and peers alike.
Understanding the Importance of an NBA Ring
As a basketball fan, you're likely familiar with the ongoing conversation about the best NBA players without a ring. Winning an NBA championship is a significant achievement in a player's career, as it reflects their talent, dedication, and ability to thrive under pressure. The coveted Larry O'Brien trophy symbolizes the pinnacle of success in the league, and every athlete dreams of hoisting it at least once in their lifetime.
Receiving a championship ring is a tangible reminder of a player's triumph. These rings have become more than just accessories; they represent both prestige and the culmination of incredible effort. Each year, the winning team receives custom-designed rings embellished with diamonds and other precious gems, reflecting their hard-earned victory and their place in NBA history.
Earning an NBA title is vital for establishing a player's legacy. Championships contribute to a player's resume, and holding multiple rings is often regarded as a testament to greatness. Many conversations comparing players in the basketball world focus on the number of times they've captured the Larry O'Brien trophy, making it a significant factor in determining a player's overall success and standing in the league.
That being said, not every extraordinary player has had the opportunity to win a ring. Many factors contribute to capturing an NBA title, such as team dynamics, coaching, timing, and even luck. Even the most talented individuals can find themselves without a championship, despite putting forth their best efforts.
In your exploration of the best NBA players without a ring, it's essential to recognize the significance of this elusive prize. The pursuit of an NBA championship drives players to push their limits, and though not every talented player will earn a ring, their contributions to the game are still worth celebrating.
Famous NBA Players Without a Ring
Everyone loves a good underdog story, and when it comes to the NBA, some of the best players in the league's history sadly never got a chance to wear a championship ring. In this section we'll briefly discuss some famous NBA players without a ring.
Charles Barkley, one of the most dominant power forwards of his era, never claimed a championship title despite a successful 16-year career. Patrick Ewing, one of the NBA's best centers, similarly fell short with the New York Knicks.
Reggie Miller, an iconic sharpshooter, made the Indiana Pacers contenders year after year, but he also wound up without a ring. The dynamic duo of Karl Malone and John Stockton turned the Utah Jazz into perennial contenders in the 1990s but ended their respective careers without a championship.
Guard Allen Iverson and forward Carmelo Anthony also had outstanding individual efforts but were unable to hoist the Larry O'Brien Trophy. Meanwhile, players like Steve Nash, a two-time MVP, and Tracy McGrady, a scoring champion, fell short as well.
Currently, several active NBA players like Chris Paul, James Harden, Russell Westbrook, Paul George, and Damian Lillard are considered top contenders that are yet to win a ring. Young talents such as Luka Doncic and Zion Williamson are also among the rising stars seeking an elusive championship victory.
Some other notable ringless players include Elgin Baylor, Dominique Wilkins, George Gervin, Vince Carter, Bernard King, Chris Mullin, and Shawn Kemp. Each of these players demonstrated great skill and dedication during their time in the NBA; however, the ultimate prize remained out of reach.
It's important to remember that despite not winning a championship, these players have left an indelible mark on the game and are considered among the best of their era. From scoring records to All-Star appearances, these athletes will forever be remembered as some of the best NBA players without a ring.
Career Highlights of Players Without a Ring
One of the most prolific scorers in NBA history, Karl Malone, a.k.a. "The Mailman," delivered greatness throughout his career, becoming a 14-time All-Star and a 2-time MVP. Although Malone never secured a ring, his legendary scoring and rebounding skills have forever etched his name in NBA annals.
Another standout player without a championship ring is Allen Iverson. Known for his incredible athleticism, Iverson was an 11-time All-Star and the 2001 MVP. As one of the most efficient scorers in his era, "The Answer" left a lasting legacy despite never winning an NBA title.
When it comes to triple-doubles, few players can match the prowess of Russell Westbrook. His jaw-dropping stats boast multiple seasons leading the league in triple-doubles, and he even broke the long-standing record for most triple-doubles in a single season. While Westbrook's on-court dominance is indisputable, he remains in search of that elusive first ring.
Charles Barkley, another celebrated player with an impressive NBA career, earned himself an MVP award and 11 All-Star selections. Barkley's ferocious rebounding abilities and individual play are still talked about today, even though he never won a championship during his time on the court.
From Karl Malone's scoring feats to Allen Iverson's unstoppable moves and Westbrook's triple-double explosions, the players mentioned above have given basketball enthusiasts countless memorable moments. Although they've yet to achieve the ultimate team success by obtaining an NBA championship, their individual accomplishments and lasting legacies have solidified their positions among the greats in NBA history.
Teams With Notable Players Without a Ring
Throughout the history of the NBA, we've seen many talented players who have never won a championship ring. Despite their individual greatness, these best NBA players without a ring have been part of teams that were either unable to reach the Finals or couldn't get past their opponents in the deciding series. In this section, we'll explore some outstanding teams with known players that were never able to secure that elusive ring.
The New York Knicks have had their fair share of talented players, but it has been more than four decades since their last championship win in 1973. The '90s saw the Knicks emerge as a strong force, only to fall short in the NBA Finals. Key players like Patrick Ewing and Allan Houston demonstrated impressive skills on the court, but they were unable to bring a championship back to New York.
The Indiana Pacers have also experienced this unfortunate phenomenon despite having some of the most skillful players in NBA history, such as Reggie Miller. Despite being one of the best shooters of all time and even reaching the NBA Finals in 2000, Miller and his Pacers teammates never captured the championship.
The Philadelphia 76ers, another storied franchise with a rich history, had experienced a long championship drought before finally winning the title in 2021. Before that, the 76ers faithful had to endure many years of watching their team come up short, including the Allen Iverson-led squad that reached the NBA Finals in 2001. Despite Iverson's incredible performances, the team ultimately fell to the Los Angeles Lakers.
The Houston Rockets acquired many talented players, such as Tracy McGrady and Yao Ming, in the 2000s, but couldn't manage to dominate the league. Injuries and tough competition throughout their time in the West kept the championship ring just out of reach for these Rockets stars.
And finally, we have the Phoenix Suns who, despite having an impressive roster led by Steve Nash, Amar'e Stoudemire, and Shawn Marion, were never able to break through and win a championship. The Suns were consistently strong contenders in the West during the mid-2000s but were unable to make it past the likes of the San Antonio Spurs or the Los Angeles Lakers.
Championship Escapades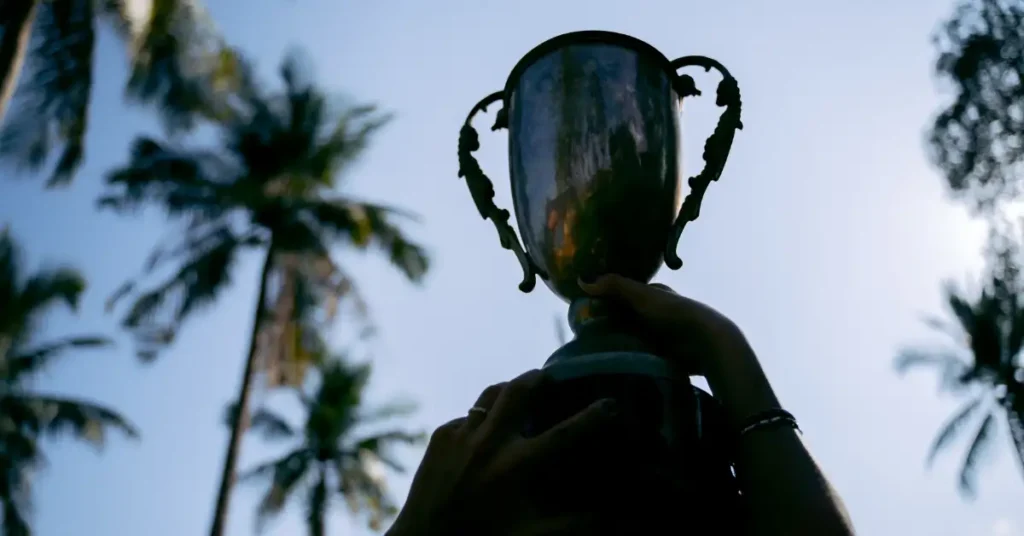 When it comes to the world of NBA, you might have noticed that some of the best nba players without a ring have come so close to grasping that elusive championship title. Despite their immense talent and dedication, these players have faced various obstacles, preventing them from earning the ultimate accolade. Here, we delve into the championship escapades of some of these phenomenal athletes and their journeys through the NBA Finals, playoffs, and conference finals.
Throughout the years, numerous players have demonstrated exceptional skills but never managed to hoist the Larry O'Brien Championship Trophy. Many have made multiple NBA Finals appearances and even advanced through the conference finals, only to be confronted with heartbreaking defeats. For example, Charles Barkley, a dominant power forward during his time, sadly never took home a championship ring despite his countless efforts in the NBA playoffs source: (2).
Similarly, talented point guards like Chris Paul and Russell Westbrook have consistently wowed fans and teammates alike but have yet to win an NBA championship source: (4). Unfortunate injuries and a stroke of bad luck may have hampered their chances over the years, but their playoff runs and conference final appearances still serve as a testament to their extraordinary abilities.
Other noteworthy players without a ring include veterans like Carmelo Anthony, who now plays for the LA Lakers and might have a shot at winning a championship in the future source: (5). These players, despite their lack of a championship title, still hold a special place in the hearts of many basketball fans for their incredible performances and determination throughout their careers.
Personalities Who Came Close But Never Won
As an NBA fan, you must have wondered about some of the best NBA players without a ring who came close to tasting championship glory but fell short in the end. Let's take a look at these legendary personalities who carved out a path to greatness but were never able to add that coveted championship ring to their collection.
One player who clearly tops the list is Karl Malone. His outstanding career includes 14 All-Star appearances and two MVP awards. However, Malone's playoff success was halted twice by Michael Jordan and the Chicago Bulls, preventing him from winning a championship ring.
Another great player without a ring is Charles Barkley. With eleven All-Star appearances and a league MVP to his name, Barkley is undoubtedly one of the greatest power forwards to have ever played the game. But just like Malone, Barkley's playoff success was also hampered by Michael Jordan's Bulls.
It's hard not to mention Patrick Ewing when talking about the best NBA players without a ring. The Knicks' all-time leading scorer made eleven trips to the All-Star game and took his team to the finals twice. Unfortunately, Ewing's pursuit of a ring was thwarted by the likes of Jordan, Hakeem Olajuwon, and Tim Duncan.
Reggie Miller, the Indiana Pacers' all-time leading scorer, is another notable player without a championship to his name. Known for his clutch shooting and on-court theatrics, Miller was one of the most exciting players to watch in the 1990s. Despite several deep playoff runs and five All-Star appearances, Miller retired without a ring.
Finally, we cannot forget about the Houston Rockets' Hall of Famer, Tracy McGrady. With seven All-Star appearances and two scoring titles, McGrady was an undeniable superstar. However, plagued by injuries and untimely playoff exits, he was never able to guide his team to the promised land.
Throughout the years, many great players achieved incredible individual accomplishments in the NBA but were unable to capture a championship. While Michael Jordan, LeBron James, Kareem Abdul-Jabbar, and Bill Russell have cemented their status as legends by winning multiple rings, the greatness of these other players should not be overlooked. Despite not having a ring to show for it, they have left a lasting impact on the game and will always be remembered for their remarkable talents and moments of playoff success.
Impact of Injuries and Other Factors on Winning a Ring
When you think of the best NBA players without a ring, it's often surprising to see some of the all-time greats on that list. Some of these basketball stars, like the Mailman, Karl Malone, had incredible individual success but never managed to win a championship. One major factor that can influence whether a player manages to win a ring is injuries.
Injury is an unfortunate aspect of professional sports, and it has affected the careers of many NBA superstars. Even the most talented players can struggle to stay healthy. Your career can be greatly impacted by long-term or recurring injuries. A player's ability to perform at the highest level may be hindered by nagging injuries, ultimately affecting the team's chances at a title.
Another factor to consider is the overall strength of the teams that players have during their careers. In some cases, these NBA superstars might have been surrounded by less talented teammates, making it difficult for them to truly compete for a championship. No matter how hard they work or how talented they may be, it's always a team effort when striving for a ring.
Moreover, timing plays a crucial role in a player's ability to secure a championship. Some of the best NBA players without a ring had the misfortune of playing during an era dominated by other powerhouse teams. These teams could overshadow even the most impressive individual efforts, making it nearly impossible for some players to win a ring.
My Personal Opinion
In my opinion, the list of the best NBA players without a championship ring showcases the incredible talent and determination that these players have brought to the league. While a championship ring is often seen as the ultimate validation of a player's career, it's important to remember that success in the NBA is not solely defined by rings. Many of these players have left an indelible mark on the sport with their skill, leadership, and contributions to their teams. Their dedication and passion for the game should be celebrated, regardless of whether they secured a ring or not.
FAQ
Who never lost a NBA Finals?
Baltimore Bullets, Rochester Royals, Chicago Bulls, Toronto Raptors
What NBA team has 0 rings?
The Indiana Pacers, the New Orleans Pelicans, the Brooklyn Nets, the Orlando Magic, the Los Angeles Clippers, the Utah Jazz, the Charlotte Hornets, the Denver Nuggets, the Phoenix Suns, the Memphis Grizzlies, the Oklahoma City Thunder and the Minnesota Timberwolves have never won an NBA championship.
What NBA team has lost the most?
The Celtics have also recorded the most wins, with 3,570; the Sacramento Kings have recorded the most losses with 3,221.
If you liked this blog article about the topic: Best NBA Players Without a Ring, don't forget to leave us a comment down below to tell us about your experience.