The world of the NBA has always been captivating, and in the age of social media, following your favorite players has never been easier. Instagram is the go-to platform for fans to keep up with the lives and careers of NBA players, and there are certainly some who dominate the platform.
From superstars making headlines to players capturing hearts off the court, Instagram offers fans a unique, personal connection to these incredible athletes. As you explore the list, you'll no doubt recognize some of the biggest names in the sport, as well as a few surprises along the way. So, get ready to discover the most followed NBA players on Instagram and what makes their social media presence so engaging.
Most Followed NBA Players on Instagram
You might be curious as to who the most followed NBA players on Instagram are. In this section, we'll take a look at the top 10 NBA stars who have the highest number of followers on this popular social media platform. Let's dive in!
LeBron James
LeBron James leads the pack as the most followed NBA player with an impressive 100 million followers. His influence extends beyond the court and into the realms of politics and entertainment, making him one of the most recognized sports stars in the world.
Stephen Curry
Next up is the sharpshooting superstar, Stephen Curry. As a key player for the Golden State Warriors, and with his entertaining play style, Curry has accumulated a massive fan base both on and off the court, earning him a solid spot among Instagram's most followed NBA players.
Russell Westbrook
Russell Westbrook, known for his energetic play and explosive athleticism, has cultivated a dedicated fan base that follows his every move on Instagram. His unique fashion sense and passion for the game make him a fan favorite, and his millions of followers are a testament to his popularity.
Kyrie Irving
With his incredible ballhandling skills and lightning-quick moves, Kyrie Irving is a marvel to watch on the court. His exciting playstyle, combined with his off-the-court interests, has drawn millions of fans to follow him on Instagram, placing him among the league's elite in terms of popularity.
One thing that somebody told me is that leadership is a lonely role – some people can do it, and some people can't.

Kyrie Irving
Kevin Durant
Arguably the second-best player in the NBA, Kevin Durant boasts 11.7 million followers on Instagram. His impressive scoring abilities and championship pedigree have earned him legions of fans, making him a must-follow for basketball enthusiasts.
Giannis Antetokounmpo
The "Greek Freak," Giannis Antetokounmpo, has rapidly become one of the NBA's premier players. His rise to fame and unique playing style has attracted countless fans who flock to his Instagram account to catch glimpses of his life on and off the court.
Klay Thompson
As one half of the Splash Brothers duo, Klay Thompson has made a name for himself with his impressive shooting range and stoic demeanor. Part of the Golden State Warriors' success, Thompson's popularity on Instagram is not surprising, given his vital role on the team.
Damian Lillard
Fondly known as "Dame Time," Damian Lillard has gained a reputation for his clutch performances and leadership on the court. His Instagram account showcases not only his basketball skills but also his love for music, as Lillard has established himself as a talented rapper.
Luka Doncic
Young sensation Luka Doncic has taken the league by storm with his incredible court vision and basketball IQ. While still early in his career, Doncic has already amassed a massive global fan base that eagerly follows his every move on Instagram.
Chris Paul
Veteran point guard Chris Paul rounds out the list of most followed NBA players on Instagram. With a long and successful career, Paul has accumulated legions of fans who admire his skills as a floor general and his efforts as an advocate for social justice off the court.
The Role of Social Media in NBA
The world has evolved, and so has the NBA, with players expanding their reach beyond the court and embracing the digital age. Among them are the most followed NBA players on Instagram, who continue to make waves and grow their fanbase. Social media has played a huge role in the NBA, enabling fans to connect with their favorite players and get a closer look at their lives off the court.
As a fan, social media platforms like Instagram give you the opportunity to immerse yourself in the world of basketball like never before. With a plethora of eye-catching content ranging from game highlights to personal experiences, these platforms help bring you closer to the game and its stars.
One reason for the skyrocketing popularity of the NBA on social media is the active presence of the players themselves. Some of the most followed NBA players on Instagram use their platforms to engage with fans, share personal stories, and even advocate for various social issues. This level of accessibility and connection has helped the league grow its audience and further solidify its position as a dominant force in the world of sports.
The NBA's success on social media can also be attributed to its willingness to adapt and innovate. By embracing new platforms, the league has been able to reach a younger, tech-savvy demographic, opening up new avenues of growth and further solidifying their fanbase. As new social media platforms emerge and evolve, the NBA's influence and engagement with fans will continue to grow as well.
NBA Teams with Top Instagram Following
In today's social media age, it's no surprise that following the most followed NBA players on Instagram is a popular pastime among fans. In this section, we will look at the NBA teams with the highest Instagram following, focusing on the Los Angeles Lakers, Golden State Warriors, and the Brooklyn Nets.
Los Angeles Lakers
The Los Angeles Lakers are one of the most iconic NBA teams, boasting a rich history and numerous championships. It stands to reason that they have amassed a significant following on Instagram. With 39.7 million followers as of 2019, the Lakers lead the way in NBA teams' social media presence.
This popularity can be attributed to their legendary players, such as Kobe Bryant and Shaquille O'Neal, along with their current roster, including stars like LeBron James, the most followed NBA player on Instagram with 80.3 million followers.
Golden State Warriors
In recent years, the Golden State Warriors have enjoyed immense success, claiming multiple championships and showcasing some of the most exciting basketball the NBA has seen. It's no wonder they have the second-highest following on Instagram among NBA teams, with 31.28 million followers.
Their popularity on the platform can be attributed to their star players, including Stephen Curry and Klay Thompson, as well as controversial and outspoken player Draymond Green, who boasts 3.3 million followers. Fans love to follow their dynamic personalities and on-the-court prowess.
Brooklyn Nets
While the Brooklyn Nets may not yet be as popular as the Lakers or the Warriors, their Instagram following is rapidly growing due to recent high-profile roster changes. The acquisition of superstars Kevin Durant and Kyrie Irving has been instrumental in increasing the team's online presence.
Although the specific number of followers for the Brooklyn Nets is not mentioned in the available sources, their rising popularity is apparent, and fans are following them closely for exciting updates and fresh content. Keep an eye on this team as they continue to attract attention and build their presence on Instagram.
How Instagram Impact Players' Success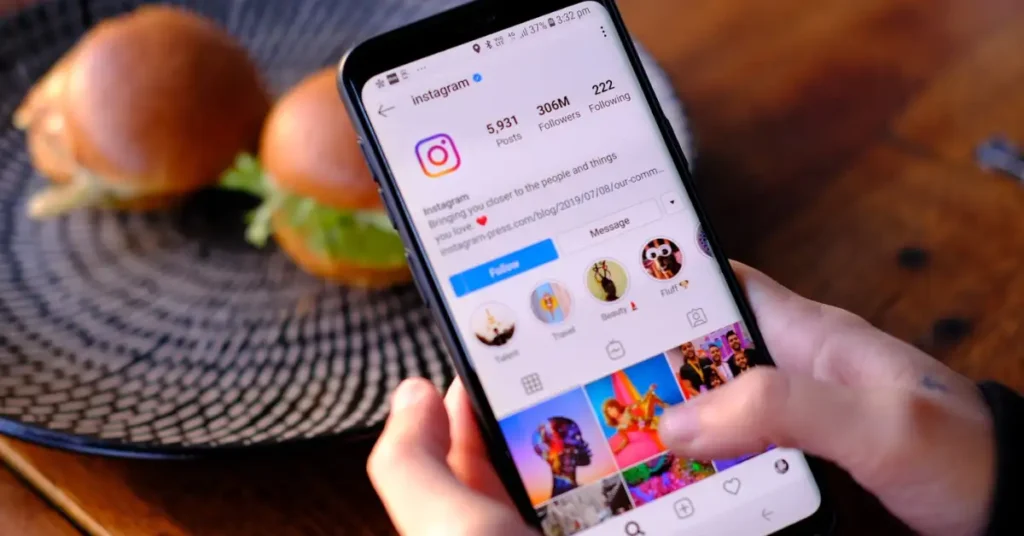 You might be wondering how Instagram plays a role in the success of the most followed NBA players on this platform. Social media, particularly Instagram, has become a crucial factor in shaping the image and popularity of NBA stars, both on and off the court.
In recent years, the NBA has experienced significant growth on various social media platforms, especially Instagram. The league has accumulated over 78 million followers on this platform alone, making it the 8th most-followed brand worldwide. Among the athletes, some have gained a massive following due to their entertaining playing style or off-court personalities.
For many NBA stars, having a strong Instagram presence can translate to numerous benefits. A large following often leads to major advertising deals and endorsements from big-name brands, resulting in increased income for the athletes. Additionally, being accessible and relatable on social media helps players connect with their fans on a personal level, which eventually solidifies their fan base.
Moreover, Instagram allows athletes to control the narrative around their image and career. By regularly posting on their accounts, NBA players have the opportunity to shape their public personas and even address controversies or news related to their careers.
However, maintaining a large Instagram following is not without its challenges. NBA stars must strike a balance between showcasing their lives as professional athletes and maintaining a sense of authenticity. Choosing the right content and engaging with followers consistently can help solidify their status as fan favorites and increase overall success.
The Influence of NBA Players Beyond Basketball
When you think about the most followed NBA players on Instagram, you might assume they're only making a difference on the court. However, their influence extends far beyond basketball. Their presence in various aspects of life, including family, politics, and their status as influential figures, has helped them become role models to millions of fans.
Many NBA players use their huge followings on social media to share glimpses of their personal lives, allowing fans to see the importance they place on family. Often, they post pictures with their spouses and children, showcasing the value they hold for their loved ones. As a result, fans get a chance to relate to these athletes on a deeper level.
In recent years, we have also seen an increasing number of NBA stars express their opinions on political matters. LeBron James, for example, has been a vocal advocate for social justice and is known for speaking out on politics and current events. Engaging in these conversations allows these players to use their platforms for good and inspires fans to become more informed and involved in important issues.
The most followed NBA players on Instagram often rank highly in influence both within and outside the basketball world. They are role models not only for their athletic prowess but also for their dedication to being socially aware and community-driven, which can transcend the limitations of their sport. These influential athletes boast the power to impact global culture and inspire change on a wider scale.
It's worth noting that the wider influence of NBA players can also be observed in the global sports landscape. In fact, some players have even crossed over to other sports like soccer, with the NBA and the English Premier League – one of the world's premier soccer leagues – frequently sharing marketing and promotional strategies. This demonstrates the growing presence of NBA stars in various facets of the sports world.
My Personal Opinion
In my personal opinion, the immense Instagram followings of NBA players signify the unprecedented connection between athletes and their fans in the digital age. It's fascinating to witness how these players transcend the court and offer a glimpse into their personal lives, creating a bond that extends far beyond the game itself.
The players with the most Instagram followers have mastered the art of engaging their audience. They share not only highlights from their careers but also candid moments, hobbies, and aspects of their daily lives. This transparency allows fans to see them as more than just athletes; they become relatable figures who share similar interests and experiences.
FAQ
Why does the NBA have so many Instagram followers?
NBA fans love being on social media because they know the players are too. Fans like knowing that the players are doing the same thing they are, which accentuates the feeling of being a part of a community. It is a great feeling to be a part of something their favorite athletes are as well.
How much does Curry make a year?
About 48 million USD a year.
If you enjoyed reading about the topic: Most Followed NBA Players on Instagram, leave a comment and stay updated on Pinterest for more exciting basketball news.