Arkansas may not be the first place that comes to mind when you think of basketball talent, but you would be surprised to learn that the state has produced some impressive NBA players over the years. If you're a basketball fan and curious about the legacy of the Natural State, you've come to the right place.
In the following article, we will be discussing the achievements and contributions of these talented athletes to basketball history. From legendary Hall of Famers to modern NBA stars, let's dive into the fascinating world of NBA players from Arkansas and see just how much of an impact they've made on the sport we all love.
Famous NBA Players from Arkansas
If you're looking for some amazing NBA players from Arkansas, you've come to the right place. Discover more about these talented athletes and their impressive careers.
Sidney Moncrief
Career Highlights
Sidney Moncrief is one of the most famous NBA players hailing from Arkansas and a five-time NBA All-Star. He had an impressive college career at the University of Arkansas before being drafted by the Milwaukee Bucks in 1979. Moncrief was named the NBA Defensive Player of the Year twice and was inducted into the Hall of Fame in 2019.
Playing Style
Moncrief was known for his tenacious defense and ability to score both inside and outside the paint. His aggressive playing style and leadership on the court made him a fan favorite, and he's still considered one of the best shooting guards to have played in the league.
Joe Johnson
Career Highlights
Joe Johnson, another notable NBA player from Arkansas, had a successful 17-year NBA career. He was a seven-time NBA All-Star and played for various teams such as the Atlanta Hawks, Phoenix Suns, and Brooklyn Nets. Johnson is known for his clutch performances and ability to score in crucial moments, making him an essential asset to any team he played for.
Playing Style
Johnson was a versatile scorer and playmaker, able to create his shots and capitalize on opportunities from anywhere on the court. His size and strength allowed him to play multiple positions, and he became a valuable NBA player throughout his career.
Scottie Pippen
Career Highlights
Scottie Pippen, an Arkansas native, is considered one of the greatest small forwards of all time. He played alongside Michael Jordan with the Chicago Bulls, winning six NBA championships. Pippen was also a seven-time NBA All-Star and was inducted into the Hall of Fame in 2010.
Chemistry is a very important element for any team that wants to be serious about winning.

Scottie Pippen

Playing Style
Pippen was known for his exceptional defensive skills and ability to contribute offensively. His playing style complemented Jordan's, and together they formed one of the most dominant duos in NBA history. Pippen gained a reputation for his athleticism and versatility on the court.
Mike Conley
Career Highlights
Mike Conley, an NBA player from Arkansas, has had a successful career as a point guard for teams like the Memphis Grizzlies and Utah Jazz. Although he hasn't been named an All-Star, his consistent performances and ability to lead his team earn him recognition as one of the best point guards in the league.
Playing Style
Conley's playing style is grounded in his elite playmaking abilities and crafty ball-handling skills. He can create shots for himself and his teammates, making him a valuable asset on both ends of the court. His defensive skills are also notable, and he is regarded as one of the best two-way point guards in the NBA.
Currently Active Players from Arkansas
When it comes to NBA players from Arkansas, there's quite a talented group representing the state. In this section, we'll take a brief look at some of the currently active players who call Arkansas their home. You'll find that these players have made significant contributions to their respective teams, making the Natural State proud.
Jaylin Williams, a young and promising player, has already started making a name for himself in the basketball world. As a formidable force on the court, he continues to showcase his skills and determination.
Moses Moody, another proud Arkansas native, is also showing off his talents in the NBA. With a bright future ahead of him, Moody is working hard to establish himself as a reliable addition to his team.
Bobby Portis, hailing from Little Rock, has already made quite an impact in the league. Known for his energy and passion, Portis has become a fan favorite and a key contributor to his team's success.
Stanley Umude, an impressive athlete from Arkansas, has recently entered the NBA scene. His athleticism and promising skills make him an exciting player to watch in the coming years.
Daniel Gafford, a strong presence on the court, is making strides, proving himself as a valuable asset to his team. With his unique skill set and determination, Gafford is quickly becoming a significant player.
Finally, Isaiah Joe, another talented Arkansas native, is steadily working his way up in the league. His shooting abilities and overall basketball IQ make him a crucial part of his team's success.
Draft History of Arkansas Players in the NBA
This southern state has produced some impressive talent over the years, contributing to the success of various NBA teams. In this section, we will take a brief look at the draft history of Arkansas players in the NBA and some notable names that have made an impact on the league.
Arkansas has had a steady presence in the NBA since the 2000s, with their players being drafted by various NBA franchises. Recently, a Razorback has been taken in four straight NBA Drafts, including Jaylin Williams, Moses Moody, Isaiah Joe, and Daniel Gafford 1. This speaks to the sustained level of skill coming out of the University of Arkansas's basketball program.
Several NBA teams have been fortunate enough to draft talented Arkansas players. For example, Moses Moody was drafted by the Golden State Warriors, while Isaiah Joe joined the Philadelphia 76ers 1. These players have had the opportunity to showcase their skills on some of the biggest stages in professional basketball, representing their home state of Arkansas with pride.
Over the years, the NBA has seen numerous Arkansas players contribute to their teams in different ways. Some have become starters, while others have played key roles as reliable bench players. This diversity in skill sets and styles has allowed Arkansas players to fit into various team dynamics and contribute positively to their franchise's goals.
The draft history of Arkansas players in the NBA reflects the state's strong basketball culture and the University of Arkansas' reputation for producing talented athletes. As you follow the careers of these young stars and those who came before them, it's clear that the connection between Arkansas and the NBA will continue to thrive for many years to come.
Footnotes
Positions Played by Arkansas NBA Players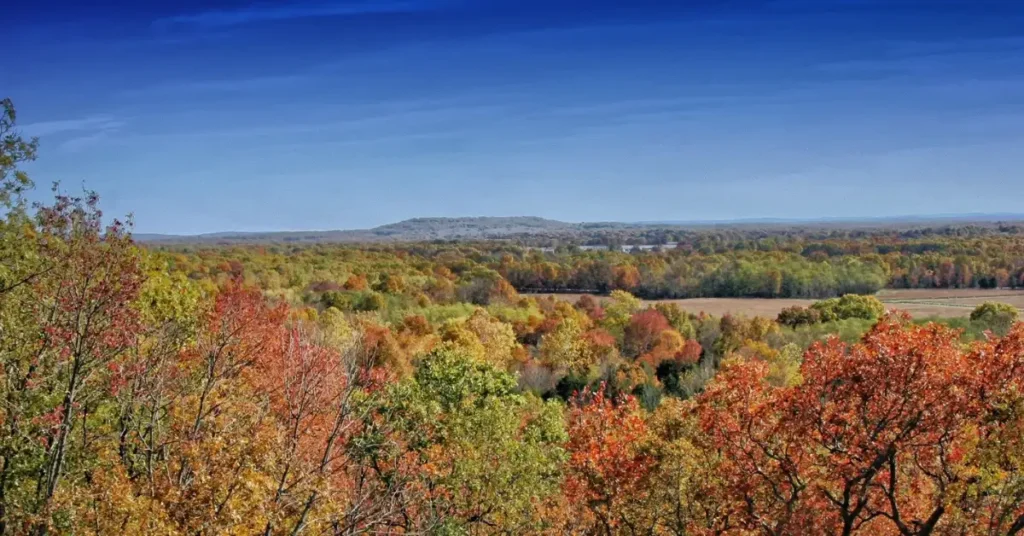 When it comes to NBA players from Arkansas, you can find talent across various positions on the court. These athletes have showcased their skills in the league and have made their home state proud. Let's dive into the positions played by these Arkansas NBA players.
As a fan of the NBA, you may already know that the league usually consists of guards, forwards, and centers. Among the NBA players from Arkansas, you'll find representatives in each of these roles. For instance, you might be familiar with prominent Arkansas point guards and shooting guards who effectively manage the offensive flow and score when needed. From executing smart plays to sinking three-point shots, these guards are a vital part of their respective teams.
While watching games, you might also notice the versatility and dominance of Arkansas-born forwards in the NBA. Small forwards and power forwards from the state demonstrate exceptional athleticism and contribute in various aspects on and off the ball. Whether it's grabbing rebounds, locking down a key defensive assignment, or scoring inside and outside the paint, these forwards possess the necessary skills to impact the NBA games you enjoy.
Last but not least, let's not overlook the presence of Arkansas centers in the league. These individuals use their height and strength to protect the rim, secure rebounds, and score close to the basket. With a good mix of offensive and defensive skills, centers from Arkansas have undoubtedly made their mark in the NBA.
Arkansas NBA Players and Their Stats
As an NBA fan, you might be interested to know about the talented NBA players from Arkansas and the impressive stats they've achieved throughout their careers. Let's take a look at some of these exceptional athletes and the key stats such as games played (GP), points per game (PPG), rebounds per game (RPG), and assists per game (APG) they've contributed to their teams.
Arkansas has produced a number of skilled players who've made a mark in the NBA. Some noteworthy former NBA players from Arkansas include Sidney Moncrief, Joe Johnson, and Scottie Pippen. Moncrief was known for strong defensive play and putting up impressive numbers with 10.6 RPG and 3.6 APG. Johnson, a versatile player, had career averages of 16.0 PPG, 4.0 RPG, and 3.9 APG. Scottie Pippen, one of the most famous players from Arkansas, boasted a well-rounded stat line of 16.1 PPG, 6.4 RPG, and 5.2 APG during his career.
The current generation of NBA players from Arkansas is also making a significant impact on the league. Some of these players include Bobby Portis, Daniel Gafford, and Isaiah Joe. Portis has held a steady career with averages of 10.2 PPG, 5.8 RPG, and 1.2 APG. Gafford, a promising young player, has already achieved a respectable stat line of 6.0 PPG, 3.9 RPG, and 0.5 APG. Joe, another up-and-coming player, has displayed his potential with 9.3 PPG, 1.9 RPG, and 1.4 APG in his rookie season.
A full list of NBA players from Arkansas and their comprehensive stats can be found on Basketball-Reference. This resource will provide you with more detailed information about each individual player and their contributions to the game.
Now that you're more familiar with some of the prominent NBA players from Arkansas and their stats, you can keep an eye on their performances and cheer them on as they continue to excel on the court. Who knows, the next great NBA talent might just emerge from the Natural State!
Arkansas Players' NBA Teams
As a basketball fan, you might be curious about NBA players from Arkansas and the teams they have played for. In this section, we'll take a look at some notable players and the franchises they've been a part of.
Bobby Portis, a standout power forward from Little Rock, has found success in the NBA. He's currently playing for the Milwaukee Bucks and played a crucial role in their 2021 championship run.
Another notable player from Arkansas is Joe Johnson, who has played for multiple NBA teams throughout his career. He spent time with the Phoenix Suns, Atlanta Hawks, Brooklyn Nets, and more. Johnson had stints with the Utah Jazz and Houston Rockets as well.
Another NBA player from Arkansas is Corliss Williamson, who was drafted by the Sacramento Kings in 1995. He went on to play for the Detroit Pistons and later the Philadelphia 76ers and Toronto Raptors.
Looking at more recent players, you'll find Daniel Gafford who was drafted by the Chicago Bulls in 2019. He now plays for the Washington Wizards, contributing to their frontcourt.
Lastly, Alandise Harris, another talented player from Arkansas, went undrafted in 2015 but found his way to the NBA. Harris played in the summer league for the Portland Trail Blazers and had a stint with their affiliate team.
My Personal Opinion
As a basketball enthusiast, I find "The Top 4 NBA Players from the Natural State 2023" to be an eye-opening and inspiring read. It's fascinating to learn about the talented individuals who have emerged from Arkansas and made their mark on the NBA. Their stories reflect dedication, hard work, and a passion for the game that's truly commendable. This post sheds light on the unique journeys of these players, reminding us that basketball talent knows no geographical boundaries. It's a testament to the rich basketball culture that Arkansas has fostered over the years.
FAQ
How many NBA players were born in Arkansas?
Why is Arkansas so popular?
Arkansas is known for its many lakes and rivers, hot springs, diamond mine and agricultural products. From its rich history and culture to its natural beauty, this is a state with a lot to offer.
If you liked this blog article about the topic: NBA Players from Arkansas, don't forget to leave us a comment down below to tell us about your experience.