If you're a basketball enthusiast looking for a new way to dive into the sport, then NBA Infinite is your next must-try obsession. Harnessing the excitement of the real-life NBA, this fast-paced mobile game allows you to build, customize, and command your own dream team, all while enjoying iconic courts and legendary players. By playing NBA Infinite, you're putting yourself in the center of the action, making every slam dunk and three-pointer an adrenaline-fueled experience.
With its phenomenal gameplay and lifelike graphics, NBA Infinite brings out the competitive spirit in you while it ignites your passion for the sport. You'll have the opportunity to create and customize your team, strategizing the perfect lineup to dominate your opponents on the court. Whether you're a die-hard NBA fan or a casual player looking for a thrilling mobile game experience, NBA Infinite is sure to keep you entertained and engaged for hours.
NBA Infinite Overview
I think it's time to get excited about NBA Infinite. This fast-paced mobile game has been crafted to supercharge your love of basketball and offers a fantastic gaming experience. So get ready to build your dream team, dominate the court, and become a legend in this amazing game.
In NBA Infinite, you'll start by collecting and customizing your lineup with top NBA players. You can then challenge opponents and showcase your skills with hundreds of moves, perfecting your give-and-go plays for easy layups, and working towards hitting that game-winning buzzer beater. The game focuses on delivering a pure basketball experience, with no unnecessary extras because basketball is perfect just the way it is.
The game, developed by Level Infinite, has already entered early access in the US and Canada, garnering significant attention from basketball and gaming enthusiasts alike. You can access the game through Google Play for Android devices and immerse yourself in the world of NBA basketball anytime, anywhere.
To succeed in this mobile game, you'll need to employ strategic thinking and precise timing. Mastering the gameplay mechanics and understanding your players' strengths and weaknesses will be crucial as you progress through various challenges and competitions.
So give NBA Infinite a try, and experience the thrill of basketball like never before. Remember, immersion and strategy are key, and with your passion for the game, there's no doubt that you'll soon dominate the court!
Mobile Experience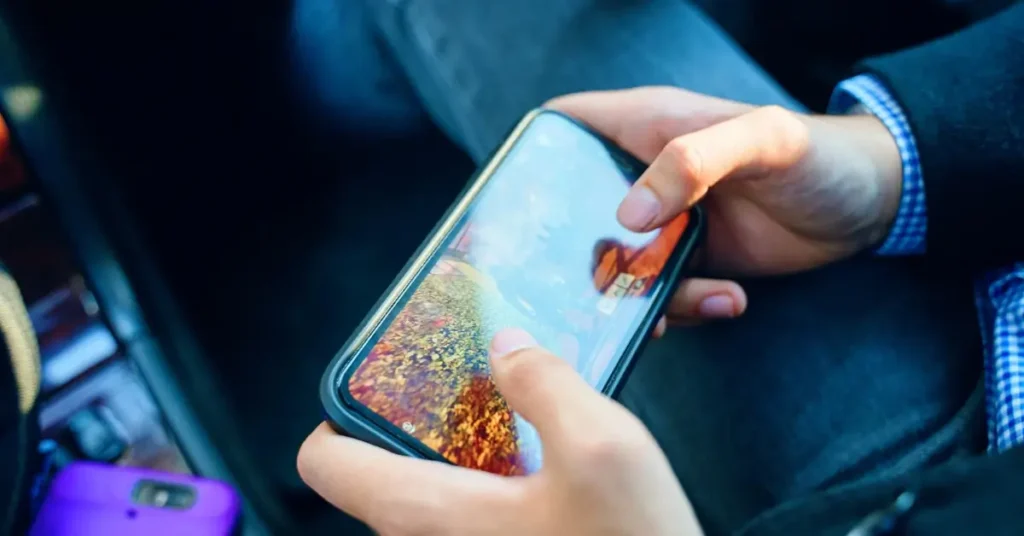 I can really recommend checking out NBA Infinite Mobile. This fast-paced mobile basketball game offers you a chance to create and manage your own NBA team while enjoying the thrill of the game. With its engaging gameplay, you can immerse yourself in head-to-head matches, leagues, and other exciting events right on your mobile device.
The graphics in NBA Infinite are top-notch, providing you with a realistic experience of iconic NBA courts. You'll be able to unlock and play with some of the most recognized players in the league, making the game even more enjoyable. The game is now available for early access in the US and Canada to satisfy your basketball craving anytime, anywhere.
NBA Infinite focuses on providing users with a seamless gaming experience. The controls are easy to learn, ensuring that you can quickly dive into the action. Additionally, the game is optimized for both iOS and Android devices, so you can enjoy it on your preferred mobile platform.
In short, NBA Infinite Mobile delivers an entertaining and visually captivating experience for basketball fans. Get ready to build your dream team and compete against others in this addictive mobile game. Happy gaming!
Top Features and Highlights
NBA Infinite is a mobile basketball game that packs a punch with its fast-paced gameplay and addictive features. In this section, you'll find some of the top features and highlights that make this game stand out and keep you hooked on the court.
First and foremost, NBA Infinite allows you to play on iconic NBA courts, offering an immersive and exciting gaming experience. With beautifully designed graphics and a realistic feel, you'll feel like you're right in the middle of the action. This game is available for Android devices, and it lets you unlock some of the most famous NBA players to build your dream team.
The gameplay is designed to be easy to pick up, yet it offers a great level of depth and challenge as you progress through the game. You can enjoy quick games, perfect for when you need that basketball fix on the go. With smooth and intuitive controls, you'll be pulling off impressive moves and shots in no time.
Another important aspect of NBA Infinite is its compatibility. Although it's currently only available for early access in the US and Canada on Google Play, you can expect the game to be rolled out to other regions and platforms in the future.
Lastly, the game features a variety of challenges and rewards to keep you motivated and engaged. By completing these challenges, you'll be able to unlock new players and upgrade your team, ensuring that NBA Infinite stays fresh and exciting as you continue to play.
Benefits of NBA Infinite
In my opinion, you're going to love NBA Infinite! This fast-paced, mobile game is designed to fuel your passion for basketball and help you become a legend on the court. In this friendly guide, let's discuss some benefits you can expect while experiencing this thrilling game.
First of all, NBA Infinite allows you to build your own dream team from the ground up. Collect and customize your players with unique skills and talents, so your team dominates the court. It's not just about creating a winning team; it's also about the excitement of crafting your own lineup.
Secondly, the game features realistic NBA gameplay on iconic courts. That's right, you can experience basketball on actual NBA courts with stunning graphics. It's like being right there at the game while playing on your mobile device!
Another great aspect of NBA Infinite is its compatibility with multiple platforms. If you want a bigger screen experience, you can download and play on your PC or Mac via an emulator. With such versatility, NBA Infinite can be enjoyed without limitations.
Finally, the game offers a competitive environment with real-time multiplayer action. Challenge your friends or face off against players from around the world to witness how your customized team fares in the heat of battle.
Exploring the Platform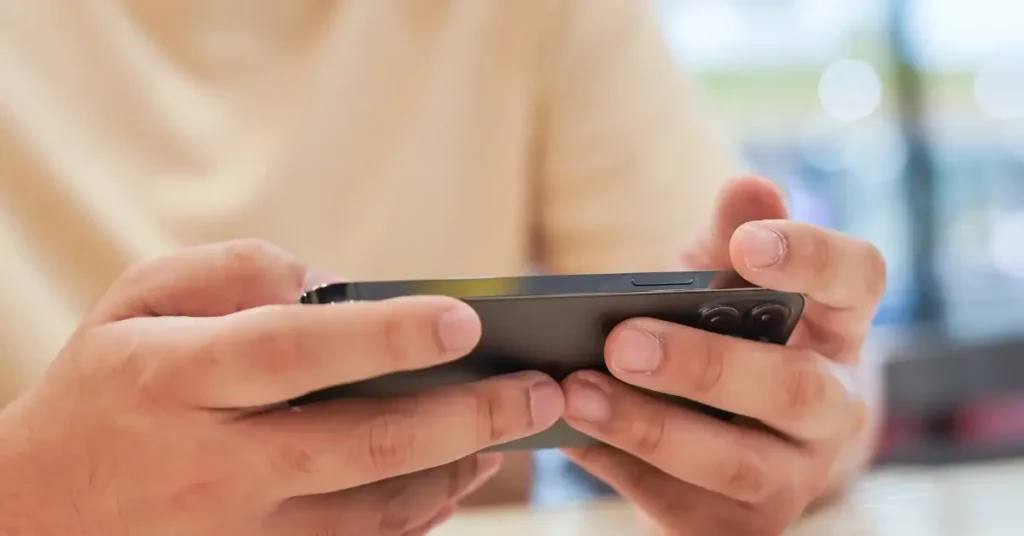 NBA Infinite, a fantastic new mobile game, has been created for basketball enthusiasts like you. Featuring incredible graphics and outstanding gameplay quality, this game is sure to keep you engaged for hours.
In NBA Infinite, your love for basketball gets a whole new dimension as you chase a championship and create a legendary team of your own. The process of building your team from scratch is thrilling and enticing, as you collect and customize players for your lineup.
One of the best aspects of NBA Infinite is the various modes you can explore. From 5v5 gameplay to other exciting play styles, there are infinite ways to rule the court. This wide range of options ensures that you never get bored while trying to become the best in the game.
[table format would be inserted if necessary]
As a game available on both Android and iOS, NBA Infinite is accessible to a vast audience of avid gamers and basketball fans. So, if you're itching to stake your claim as one of the best and can't wait to assemble your dream team, NBA Infinite is the perfect platform to channel your inner basketball prowess.
During your journey within the game, make sure to use the available features to customize your players and improve your team's skills. Additionally, if you ever find yourself in need of assistance, don't hesitate to consult the game's official website or the online community to find helpful tips and tricks from fellow gamers.
Remember, NBA Infinite is all about your passion for the sport and your determination to become a legend on the court. Now's the time to grab your sneakers and start showcasing your skills in this exciting and engaging platform. Good luck on your NBA Infinite adventure!
Subscription and Pricing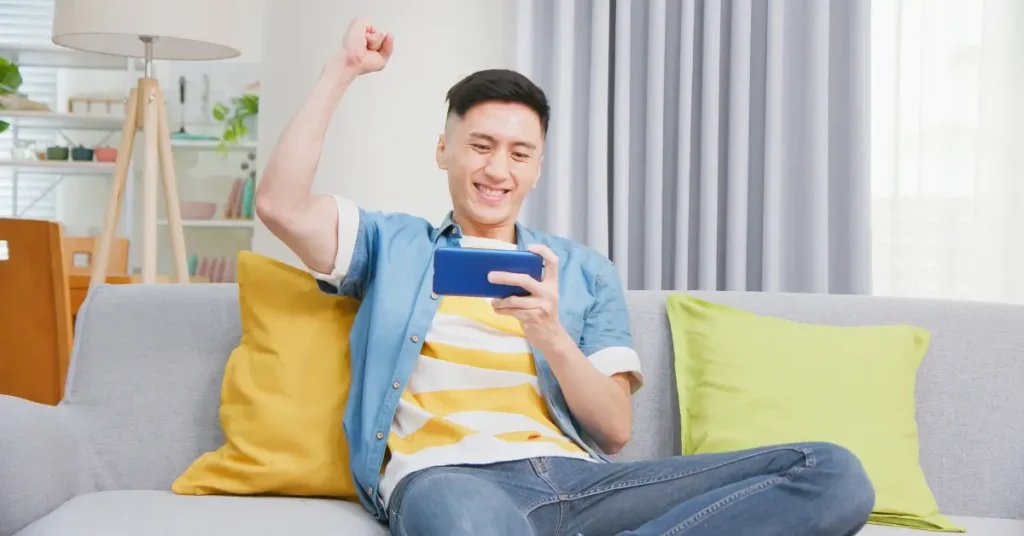 If you're a basketball fan, you'll want to check out the new fast-paced game, NBA Infinite. In this section, we'll guide you through the subscription and pricing details to help you make the best choice for your gaming experience.
At the moment, NBA Infinite is in early access and can be accessed through Google Play. As it is still in development, some features and options may be subject to change, including subscription and pricing details. However, it's still a great time to get in on the action and provide valuable feedback to the developers.
While specific subscription and pricing information for NBA Infinite is not yet available, it's worth noting that these types of games often offer a variety of options. Typically, plans can range from a one-time purchase, monthly subscriptions, or even in-app purchases depending on the range of features and content you'd like to access.
In the meantime, consider getting an NBA League Pass to stay updated on live games and replays. With this pass, you can watch up to 40 out-of-market games per week on your favorite devices, and it can be ordered as a standalone streaming service or with a live TV streaming service, cable, or satellite TV provider.
Remember to keep an eye on the app and the developer's announcements for the latest information on NBA Infinite subscriptions and pricing. Happy gaming!
Personal Opinion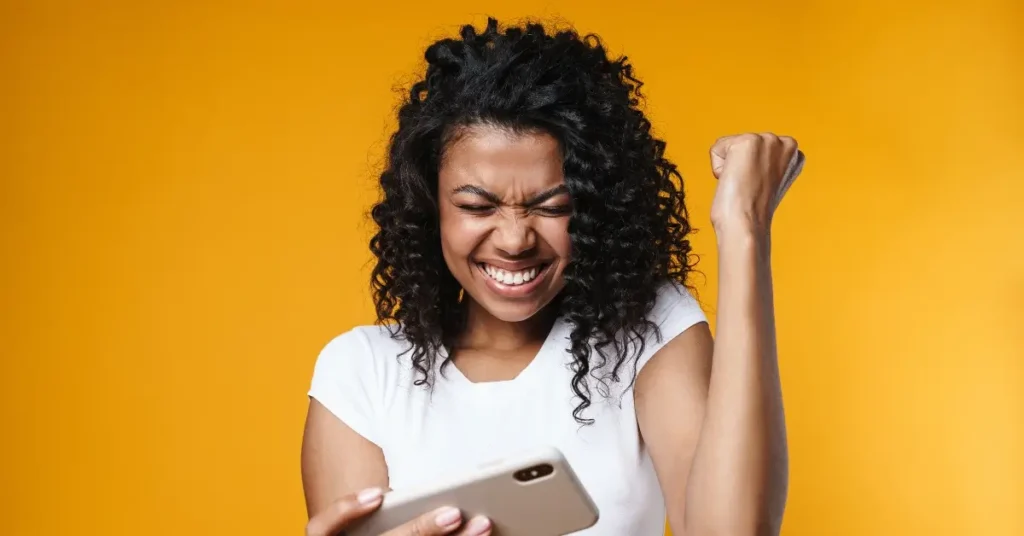 NBA Infinite has been a fascinating topic in the basketball world lately. In case you're unaware, NBA Infinite is an engaging way of looking at players, teams, and their interconnections based on various factors. As you continue reading, I'd like to share my friendly, personal take on this fascinating phenomenon.
In my opinion, the concept of NBA Infinite genuinely adds a fresh perspective to how we perceive basketball. By exploring the relationships between players and teams, we can better appreciate the game's intricacies and motivations. Instead of just focusing on individual stats or team performance, NBA Infinite helps to reveal underlying connections and narrative arcs that tie everything together.
I also find it impressive how NBA Infinite can further evoke the sense of history and nostalgia in the sport. As you delve into the connections between past and present players, you can't help but marvel at the legacy each individual leaves behind. This adds a truly multilayered element to our understanding of the game, making it even more enjoyable for fans like you and me.
While I do think NBA Infinite offers valuable insights, it's essential to treat it as a complementary tool rather than the primary lens through which we evaluate players and teams. It's crucial to continue examining individual skills and on-court performance to get a comprehensive understanding of what makes a player or team great.
So, install NBA Infinite on your Android device and get ready to experience a captivating basketball journey – sharpening your skills, unlocking legendary NBA players, and making game-winning shots. Are you prepared to become a legend on the court and see if your team has what it takes to climb the ranks and claim victory?
FAQ
Will all NBA teams participate in NBA Infinite?
Yes, all 30 NBA teams will be part of NBA Infinite. This ensures that fans of every team can enjoy the thrilling new developments and the excitement that comes with this fresh league structure.
Can I watch NBA Infinite games on my usual NBA platforms?
You will be able to catch all the NBA Infinite action on the NBA LEAGUE PASS and other live streaming platforms. The games will also be broadcast on various TV networks, ensuring that you won't miss out on the basketball fun, no matter how you prefer to watch.
If you liked this blog article about the topic: NBA Infinite, don't forget to leave us a comment down below to tell us about your experience.