The debate between Larry Bird and LeBron James has been a topic of conversation among basketball fans for years. When comparing these two legendary players, it's important to take a closer look at their unparalleled skills and impressive records on the court.
As you dive into the world of basketball, you'll quickly notice that LeBron and Bird each possess distinct qualities that make them stand out as top athletes in their own right. Analyzing their stats, styles, and impact on the game can help you better understand what makes each of them extraordinary.
Early Life and Entry Into NBA
I think, when comparing legendary basketball players Larry Bird and LeBron James, it's essential to consider their early lives and beginnings in the NBA. In this short section, we'll look at the age they started their basketball journeys, rookie of the year awards, and their first teams, the Boston Celtics for Bird and the Cleveland Cavaliers for James.
Larry Bird was born in 1956 in West Baden Springs, Indiana. He grew up in a modest home and developed a passion for basketball from a young age. Bird played college basketball for the Indiana State Sycamores, where he led his team to the NCAA Championship game in 1979. He was drafted by the Boston Celtics as the 6th overall pick that same year. Bird made an immediate impact, earning the NBA Rookie of the Year award for the 1979-1980 season at the age of 23.
Push yourself again and again.

Larry Bird
On the other hand, LeBron James was born in 1984 in Akron, Ohio. Raised by a single mother, he played basketball from an early age and quickly made a name for himself. Unlike Bird, LeBron decided to skip college and jump straight into NBA after high school. At the age of 18, he was drafted as the 1st overall pick by the Cleveland Cavaliers in 2003. LeBron wasted no time making a mark in the league, capturing the NBA Rookie of the Year award for the 2003-2004 season, just like Bird before him.
Although their paths to the NBA were different and their start in the league was separated by over 20 years, both Larry Bird and LeBron James made their presence felt early in their careers. As members of the Boston Celtics and Cleveland Cavaliers, respectively, they set the foundations for what would become legendary basketball careers.
Positional Impact
When comparing two legends, Larry Bird and LeBron James, their positions on the court play a significant role in assessing their impact on the game. In this section, we will explore their positional impact as small forwards and power forwards.
As small forwards, both LeBron and Bird displayed incredible versatility. They were known for their scoring, passing, and rebounding abilities. Bird was a prolific scorer and a dominant player in the paint, while LeBron is renowned for his ability to create shots for himself and his teammates. In terms of scoring, LeBron averages slightly more points per game than Bird; however, Bird had a higher field goal percentage.
Defensively, as small forwards, they both had exceptional careers. Bird was a solid one-on-one defender and had a knack for grabbing rebounds, while LeBron's size, strength, and agility allowed him to guard multiple positions effectively. They both racked up numerous steals and blocks throughout their respective careers, contributing to their teams' successes.
When looking at their impact as power forwards, LeBron transitioned to this position later in his career, enabling him to showcase his versatility even further. As a power forward, LeBron continued to excel in scoring and distributing the ball while also effectively guarding bigger, stronger opponents in the post. Bird, on the other hand, didn't have as many opportunities to play power forward, as he primarily stayed in the small forward role for most of his career.
In terms of statistics, both players boast incredible career accomplishments. LeBron currently holds the edge in points, assists, and rebounds, surpassing Bird in total numbers. However, Bird has more NBA championships and MVP awards to his name.
Ultimately, your appreciation for either player's positional impact may depend on personal preference. As small forwards, both LeBron and Bird were highly effective and versatile, while as power forwards, LeBron was able to make a more significant impact due to his adaptability and ability to guard various positions on the court.
Unique Game Strengths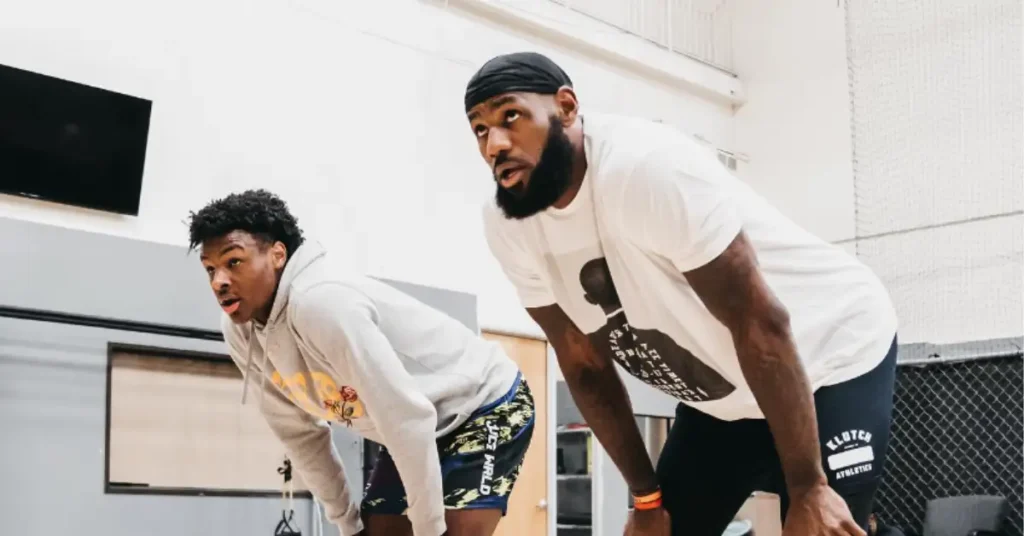 When comparing the basketball legends Larry Bird and LeBron James, it's crucial to examine their unique game strengths. Both players have made significant impacts on the court, but their styles and strengths vary in several key aspects.
As a small forward, Larry Bird was known for his exceptional ability to grab rebounds. Averaging 10.0 rebounds per game throughout his career, Bird's tenacity on the boards was a vital element of his overall game. Additionally, Bird's exceptional court vision and playmaking ability led to him averaging 6.3 assists per game, demonstrating his knack for creating scoring opportunities for his teammates.
On the defensive end, Bird accumulated an impressive 1.7 steals per game, showcasing his anticipation and timing in disrupting opponents' offensive plays. While not a prolific shot-blocker, Bird still managed to average 0.8 blocks per game, contributing to his solid defensive presence.
Turning our attention to LeBron James, his versatility and athleticism are evident in his ability to contribute in multiple statistical categories. As a forward, he averages 7.5 rebounds, only slightly behind Bird's rebounding prowess. However, James has a clear edge in the assists department, averaging 7.3 assists per game, which can be attributed to his outstanding court vision and unselfish playstyle.
Defensively, LeBron shines with 1.5 steals per game, similar to Bird's defensive impact. Furthermore, James' athleticism and shot-blocking instincts contribute to his average of 0.8 blocks per game, demonstrating his defensive versatility. James' ability to guard multiple positions on the court and be a factor in the turnover battle only adds to his impressive resume.
Season and Playoff Performances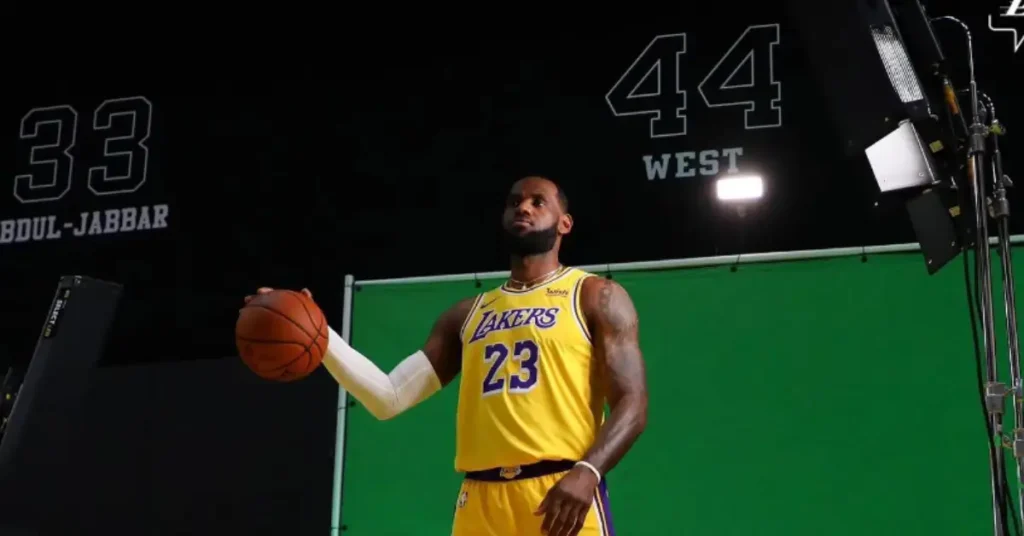 When comparing Larry Bird and LeBron James, it's essential to look at their season and playoff performances to draw a fair comparison. Both players have had outstanding careers, with numerous accolades and impressive statistics. Let's dive into their regular-season and playoff performances to see how they stack up against each other.
During their respective NBA careers, Larry Bird played 13 seasons, while LeBron James is currently in his 19th season. In the regular season, LeBron has won the MVP award four times (2009, 2010, 2012, 2013) compared to Bird's three MVP awards (1984-1986). Both players have been named to the All-NBA First Team, with LeBron earning the honor 13 times and Bird earning it 9 times.
In terms of playoff appearances, LeBron has participated in 15 playoffs (2006-18, 2021) so far in his career, while Bird made it to the playoffs 12 times (1980-1988, 1990-1992). Comparing their playoff performances, LeBron has consistently been a dominant force, averaging 34.1 points, 9.1 rebounds, and 9 assists per game throughout the playoffs1. Bird's playoff averages are also impressive, but LeBron's numbers seem to give him an edge.
Looking into some specific playoff moments, 'Game 7s' are always crucial matchups, which bring out the best in players. Both LeBron and Bird have had their fair share of Game 7s, and in these high-pressure situations, LeBron's performances have often been more memorable, including numerous clutch plays and highlights.
When it comes to NBA Finals appearances and performances, LeBron leads the way with 10 appearances, compared to Bird's five. Bird, however, has an edge in championships with three titles while LeBron has earned four titles. LeBron's numbers in the NBA Finals are extraordinary, but Bird's success rate in the Finals (3 out of 5) is equally notable.
Footnotes
Scoring Prowess
When it comes to the scoring prowess of Larry Bird and LeBron James, you'll find that both players have impressive numbers throughout their respective careers. As two of the greatest basketball players of all time, they consistently delivered on the court, racking up points and thrilling fans with their offensive skills. Let's dive into their scoring statistics to provide a comprehensive comparison.
Larry Bird was a committed scorer during his playing days with the Boston Celtics. Bird's career average was 24.3 points per game, with a career-high of 60 points in a single game against the Atlanta Hawks. Bird's shooting percentages were stellar, boasting a 49.6% field goal percentage and a true shooting percentage of 56.4%. This accuracy and consistency undoubtedly played a significant role in his illustrious career.
On the other hand, LeBron James, known for his dominant and versatile playing style, has been a force to reckon with on the offensive end. His career average is 27 points per game and he had a career-high of 61 points while playing for the Miami Heat against the Charlotte Bobcats. James' shooting percentages are similarly impressive. He showcases a 50.4% field goal percentage and a true shooting percentage of 58.6%. These numbers display LeBron's incredible ability to put points on the board while maintaining efficiency.
As you examine the scoring prowess of both Larry Bird and LeBron James, it becomes clear that each player brought remarkable scoring abilities to their respective teams. While LeBron edges Bird in career point average and shooting percentages, Bird's scoring efficiency and consistency were also exceptional. Both of these great players were scoring powerhouses in their own right, and their offensive skills remain an inspiration for basketball players and fans alike.
Passing Skills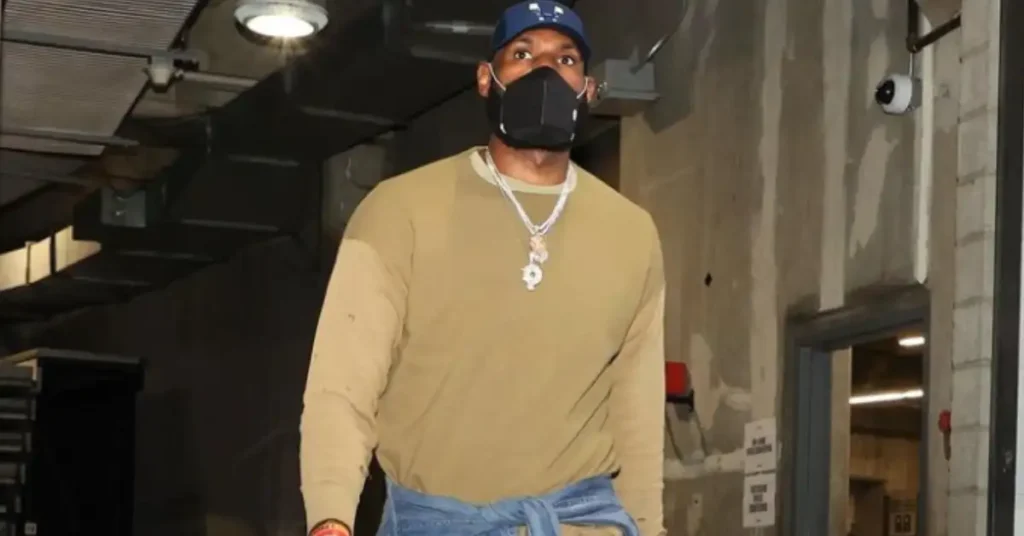 When comparing Larry Bird vs LeBron James, one aspect that can't be overlooked is their incredible passing skills. Both players have showcased exceptional court vision and ability to find their teammates with pinpoint accuracy.
LeBron James is known for his flashy no-look passes and threading the needle between defenders to set up his teammates for easy baskets. His size and athleticism often allows him to see over defenders and make passes that many other players can't. As of now, LeBron has an impressive career average of 7.4 assists per game (source).
Larry Bird, on the other hand, displayed a more calculated and precise passing style. His exceptional basketball IQ enabled him to anticipate his teammates' movements and deliver the ball at the right time. Bird's career average is 6.3 assists per game (source). While these numbers are slightly lower than LeBron's, it's important to remember that Bird played as a forward, where assist numbers are typically lower compared to guards or point-forwards like LeBron.
Even though their passing styles differ, both players equally contributed to the success of their respective teams. For example, LeBron James has had a significant impact on almost every team he's played for, including the Cleveland Cavaliers, Miami Heat, and now the Los Angeles Lakers (source). Similarly, Larry Bird's extraordinary passing skills were a key factor in the Boston Celtics' dominance during the 1980s (source).
Comparative Shoots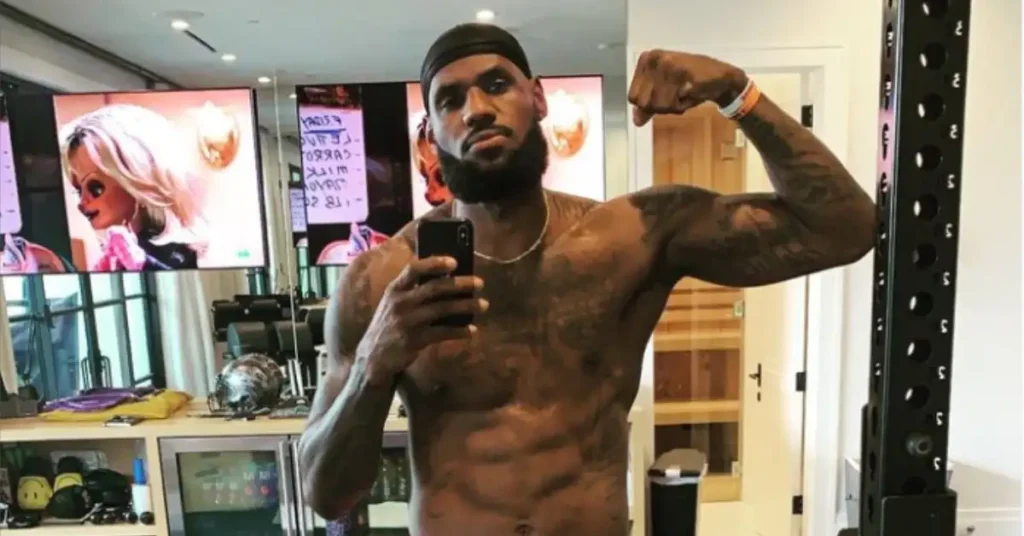 When comparing two basketball legends like Larry Bird and LeBron James, it's essential to look closely at their shooting abilities and statistics. In this section, we'll compare the shooting percentages and various other aspects of Larry Bird vs LeBron James.
Bird, who played for the Boston Celtics from 1979 to 1992, was known for his impressive shooting skills. Over his career, he had a 50.0% field goal percentage, 37.6% three-point shooting, and 88.6% free throw shooting. His ability to shoot accurately from all areas of the court made him a deadly offensive weapon.
On the other hand, LeBron James has had a slightly higher 50.5% field goal percentage over his career, playing for the Cleveland Cavaliers, Miami Heat, and now the Los Angeles Lakers. LeBron's three-point shooting sits at 34.5%, while his free-throw shooting is at a lower 73.4%. Although LeBron's three-point and free-throw percentages might be lower than Bird's, don't let that fool you – his incredible athleticism allows him to create high-percentage shots near the basket consistently.
Both players have excelled in their respective eras, and their shooting percentages speak to their abilities on the court. To summarize:
Larry Bird: 50.0% FG, 37.6% 3P, 88.6% FT%
LeBron James: 50.5% FG, 34.5% 3P, 73.4% FT%
While the numbers don't tell the whole story of their incredible careers, they do provide valuable insights into their shooting prowess. Comparing Larry Bird vs LeBron James's shooting percentages highlights the unique strengths of each player and adds nuance to any debate about their individual greatness.
Career Longevity and Consistency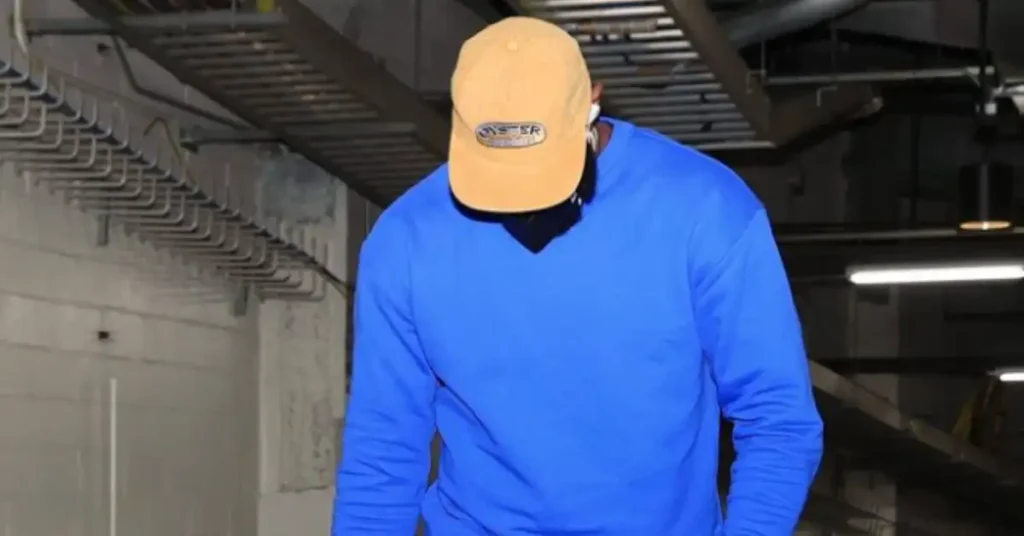 In the discussion of larry bird vs lebron james, one can't overlook how their career longevity and consistency have cemented them as NBA legends. In this section, we will shed some light on their career stats and accomplishments that illustrate their sustained excellence on the basketball court.
LeBron James has demonstrated unmatched longevity in his career. Currently, in his 20th NBA season, he has scored an average of 25+ points per game (PPG) in 19 of those seasons. This incredible scoring feat showcases his offensive prowess and adaptability throughout the years. LeBron's overall stats include 27.2 PPG, 7.5 rebounds per game (RPG), and 7.3 assists per game (APG) with a player efficiency rating (PER) of 27.0.
Nothing is given. Everything is earned.

LeBron James
On the other hand, Larry Bird's career spanned over 13 seasons, during which he maintained exceptional consistency in his game. Bird's overall stats include 24.3 PPG, 10 RPG, and 6.3 APG, with a PER of 23.5. Larry mesmerized fans with his deadly shooting accuracy, boasting a field goal percentage of 46.6%.
When comparing their per 36 minutes stats, LeBron scores around 23.7 PPG, with 6.8 RPG and 6.4 APG, while Larry's per 36 minutes output stands at 23 PPG, 9.7 RPG, and 6.1 APG. These numbers emphasize how both players managed to contribute significantly to their teams while maintaining the ability to adjust their game with respect to minutes played.
Delving into their per 100 possessions stats provides an even more detailed look at their impact on the court. LeBron averages 38.1 points, 10.5 rebounds, and 10.1 assists per 100 possessions, while Larry Bird's numbers stand at 33.6 points, 13.9 rebounds, and 8.8 assists per 100 possessions.
My Personal Opinion
In my personal opinion, when discussing the basketball greats like Larry Bird and LeBron James, it's hard not to get caught up in the excitement. I've followed their careers closely, and I must say, both have left an indelible mark on the NBA. LeBron's athleticism and versatility are awe-inspiring, while Bird's legendary shooting and basketball IQ are nothing short of iconic.
I remember watching Bird's classic battles with Magic Johnson, and I've witnessed LeBron's incredible journey from his early days with the Cleveland Cavaliers to multiple championships with the Miami Heat and the Cleveland Cavaliers. These two players have redefined the game in their own ways, and debates about who is the greatest will likely continue for generations to come.
It's fascinating to compare their playing styles, eras, and achievements. While LeBron is often hailed as a modern-era basketball giant, Bird's impact on the game during the 1980s is immeasurable. They both exemplify what it means to be legends of the hardwood.
FAQ
Is Larry Bird better than Magic Johnson?
Bird was a better scorer, outside shooter and rebounder than Johnson, but Johnson had the upper hand in the passing department. He averaged 10.5 assists per game or more nine times in his career, and he is arguably the best passer in NBA history.
What does Michael Jordan think of Larry Bird?
"I'm tired of seeing your face" – Michael Jordan's retirement message to Larry Bird. Michael Jordan thanked Larry Legend for "ruining a lot of his successful games against the Celtics."
What record does Larry Bird hold?
The Celtics' legendary playmaker is the only person in NBA history to win MVP, Coach of the Year and Executive of the Year in a career.
Did Jordan say Bird is better than LeBron?
MICHAEL Jordan once offered a bold take in the GOAT debate back in 2009, saying Larry Bird was better than LeBron James. Picking the best five players of all time, Jordan put Bird in and explained no small forward could compare with the Boston Celtics legend.
If you enjoyed reading about the topic: Larry Bird vs LeBron James, leave a comment and stay updated on Pinterest for more exciting basketball news.