If you're curious about what position LeBron James, one of the most talented basketball players in the NBA, plays, you've come to the right place. Known for his versatility and ability to excel in multiple roles on the court, LeBron has had a significant impact on his teams throughout his career.
Over the years, this basketball superstar has played quite a variety of positions, showcasing his exceptional skills and adapting to the ever-changing dynamics of the game. As a fan or someone interested in the NBA, understanding the role LeBron James plays on the court can help you appreciate his contributions and the sport itself even more.
Early Life and Career
When you think about elite basketball players, one name often comes to mind: LeBron James. Many people may wonder what position does LeBron James play? Before diving into his pro career and his versatile playing positions, let's explore his early life and how he became the icon he is today.
LeBron James was born on December 30, 1984, in Akron, Ohio. From an early age, he exhibited a natural talent for basketball. As he grew up, he honed his skills and became an exceptional player even during his childhood. His outstanding performances caught the eye of many, and in turn, he was recruited by St. Vincent-St. Mary High School in Akron.
At St. Vincent-St. Mary, LeBron's talent only grew stronger, and soon, he was making a name for himself in the world of basketball. He became a highly sought-after prospect for colleges and the NBA. It wasn't long before the Cleveland Cavaliers took notice of this powerhouse player.
In the 2003 NBA Draft, LeBron's undeniable abilities led him to be drafted in the 1st round and 1st overall by the Cleveland Cavaliers. This move marked the beginning of a legendary professional basketball career.
LeBron's early career in the NBA saw him playing various positions on the court, including small forward and power forward. He has been known for his diverse skill set, which allows him to excel at different positions and make an impact on his team's performance. As you can see, LeBron James's early life and career laid the foundation for his extraordinary success as both a versatile basketball player and a global sports icon.
Positions Played
You might be wondering what position does LeBron James play in the NBA. LeBron James is primarily known as a small forward and power forward, but his versatility on the basketball court extends far beyond these two positions.
LeBron is one of those unique players who has the ability to play in multiple positions, which is what sets him apart from many other athletes in the league. Here are the positions that LeBron has played throughout his career:
Small Forward: This is his main position, where he uses his size, strength, and speed to excel at both ends of the court.
Power Forward: LeBron often shifts to this position, as he has the strength to battle inside with other big forwards and the skills to excel in the post game.
Point Guard: Known for his exceptional ball handling and court vision, LeBron often plays the role of the point forward, controlling the flow of the game and distributing the ball like a traditional point guard.
Center: While not his usual position, LeBron has the size and strength to play in the post as a center when needed.
Shooting Guard: Though not common, LeBron can sometimes be found at this position, using his shooting skills and size to create mismatches with smaller defenders.
LeBron's versatility is one of the key factors that make him such a dominant force in the NBA. He has the ability to impact the game on so many levels – from scoring, rebounding, and playmaking to defending multiple positions. His ability to adapt to different positions allows his team to create strategic opportunities that can exploit the weaknesses of the opponent.
Playing Style and Versatility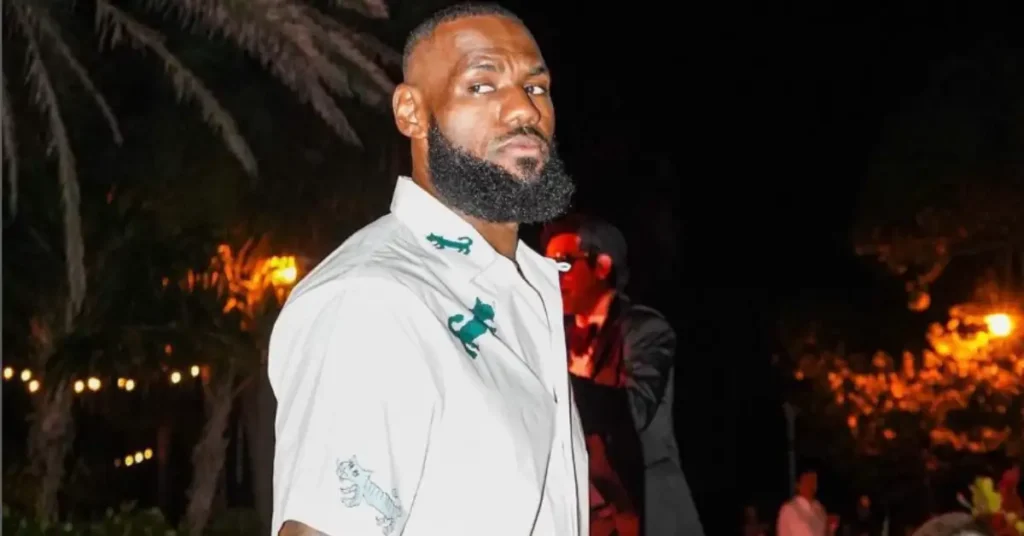 Many people often wonder what position does LeBron James play, and that's because he's known for his incredible versatility on the court. Just like legendary basketball player Magic Johnson, LeBron has the ability to adapt his playing style to accommodate different positions in today's modern NBA.
LeBron is a dominant force at the forward positions. Primarily, he excels as a small forward and power forward, using his size, strength, and athleticism to overpower opponents. Besides these positions, he sometimes takes up the roles of point guard and shooting guard as well. As a well-rounded player, LeBron's impact on the game is seen in his numerous highlights featuring amazing plays, blocks, and dunks.
One aspect that sets LeBron apart from other basketball players is his understanding of all five positions on the court. He has the unique ability to switch roles and play as a point guard, shooting guard, small forward, power forward, and even occasionally as a center. This exceptional versatility allows him to excel in various lineups and adapt to the constantly changing landscape of the NBA.
LeBron's dynamic athletic abilities make him a force to be reckoned with on both ends of the court. He is known for his outstanding blocks, which showcase not only his athleticism but also his remarkable defensive instincts. These remarkable plays serve as a testament to his versatility and dominance in the league.
I think, team first. It allows me to succeed, it allows my team to succeed.

LeBron James
LeBron's Impact on Teams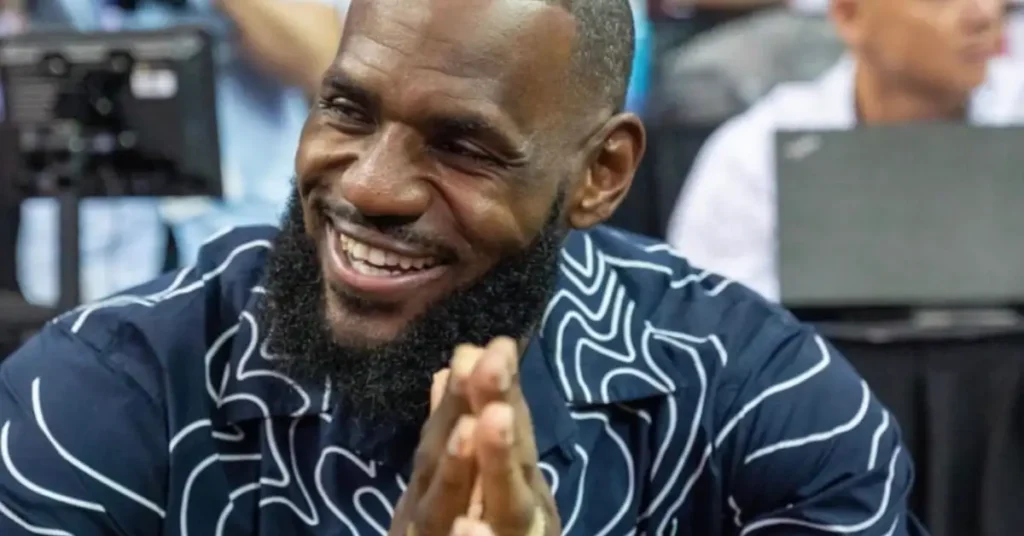 As you wonder about what position does LeBron James play, it's essential to understand the impact he has had on the teams he's played for. LeBron, a highly versatile player, has mainly played as a small forward and a power forward, but occasionally takes the point guard and shooting guard positions as well 1. His ability to adapt to different positions has greatly influenced his teams, like the Los Angeles Lakers, and the NBA as a whole.
With the Lakers, LeBron has been a major factor in their roster changes and championship wins. His presence on the court brought the team not only a higher level of play but also a boost in confidence. In the 2020 season, LeBron's guidance and skills helped the Lakers secure their 17th championship, tying them with the Boston Celtics for the most championships in history2. Before LeBron's arrival, the Lakers struggled to reach the Pacific standings' top positions, but his addition to the roster led the team into a new era.
LeBron's impact on the league is also evident in the rivalry between the Lakers and the Golden State Warriors. The Warriors dominated the NBA for years, but LeBron's addition to the Lakers disrupted their dominance by providing solid competition in the Pacific division3. As a result, the games between these two teams became more intense and unpredictable, making for some memorable showdowns.
Not only has LeBron impacted the Los Angeles Lakers and their rivalries, but his presence in the league has also influenced other Pacific division teams like the Sacramento Kings. Since joining the Lakers, LeBron has become a measuring stick for Sacramento and other teams trying to reach the top of the rankings in the Western Conference4. These teams now need to compete with LeBron's presence, pushing them to innovate and grow in order to challenge the Lakers and the Warriors.
Footnotes
Career Highlights and Achievements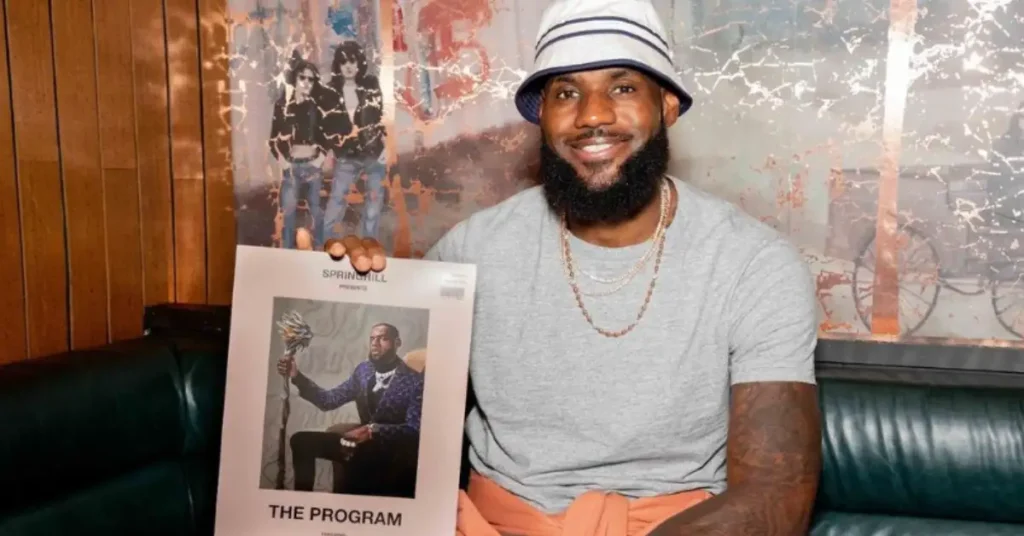 You might be wondering, "what position does LeBron James play?" As an NBA superstar, LeBron James, also known as King James or LBJ, is known for his versatility and ability to play multiple positions. Throughout his career, he has played as a small forward, power forward, and even point guard. Let's dive into his incredible career highlights and achievements.
LeBron James entered the NBA in 2003, becoming the first overall pick in the NBA Draft. Over the years, he has solidified his legacy as one of the greatest basketball players of all time. He is a four-time NBA champion, winning titles with the Miami Heat (2012 and 2013), the Cleveland Cavaliers (2016), and the LA Lakers (2020). Moreover, he is a 17-time NBA All-Star, showcasing his exceptional skill and status in the league. Wikipedia has an extensive list of all his accolades.
Some notable stats from LeBron James' career include ranking the top 10 in points scored (38,652), field goals made (14,152), and holding the record for most consecutive games scoring at least 10 points (1,151) source. Furthermore, he has a career shooting percentage of around 50% for field goals (FG%), close to 35% for three-pointers (3P%), and almost 75% for free throws (FT%) source.
In addition to his NBA success, LeBron James has made his mark on international basketball. He won two Olympic gold medals with Team USA, in 2008 and 2012 source. With such impressive achievements, it's no wonder that fans and analysts have predicted that LeBron James will one day be inducted into the basketball Hall of Fame.
Throughout his career, LeBron James has shown that he can adapt and excel in any position, making him one of the most versatile and dominant players in NBA history.
Game Performance
If you're curious about what position LeBron James plays, you'll be interested to know that he primarily plays as a small forward and power forward, but occasionally takes on the roles of point guard and shooting guard as well. What an adaptable and versatile player! Let's dive into his game performance a bit more.
LeBron has delivered impressive stats throughout his career. As of the 2022-23 season, he has averaged 28.9 points per game (PPG), 8.3 rebounds per game (RPG), and 6.8 assists per game (APG). These numbers have played a significant role in his team's success during both the regular season and the postseason.
Now, let's take a look at his performance in individual games. During a hypothetical series of four games, we can examine his stats for each game:
Game 1: LeBron plays as a small forward, seamlessly switching between scoring and facilitating, leading his team to victory with 30 points, 12 rebounds, and 10 assists.
Game 2: As a power forward, LeBron uses his scoring and rebounding abilities to contribute to another win with 26 points, 14 rebounds, and 6 assists.
Game 3: LeBron displays his versatility by playing the point guard position. His playmaking skills shine as he notches 20 points, 7 rebounds, and 11 assists.
Game 4: Finally, LeBron takes on the shooting guard role, utilizing his scoring and defensive prowess to contribute 33 points, 8 rebounds, and 5 assists.
These examples showcase LeBron's adaptability and the impact he has on his team in different positions. As he continues to perform at a high level, fans eagerly anticipate his next game to witness what he will bring to the court.
Now that you have a better understanding of what position LeBron James plays and his game performance, it's no wonder he's considered one of the best players in basketball history. Remember to tune into his next game and watch as he continues to dominate the court.
Off-court and Personal Life
LeBron James is more than just a talented basketball player who often plays the small forward and power forward positions. Apart from his incredible skills on the court, he has also made quite a name for himself off the basketball court as well.
Born on December 30, 1984, LeBron has been in the public eye for quite some time. He currently stands tall at 6'9″ and weighs around 250 pounds, a perfect size and build for a superstar player. As you might expect, LeBron James also has a strong social media presence, with his Instagram account showcasing a mix of his on-court achievements, personal life, and various interests.
A fun fact about LeBron is that he's a huge fan of WWE and has been following it since he was a kid. He even expressed his love for the sport on his Instagram by congratulating WWE wrestler Sting when he was inducted into the 2016 WWE Hall of Fame class, calling him one of his favorite wrestlers of all time.
In addition to his love for WWE, LeBron has also managed to acquire considerable wealth and fame through various endorsement contracts. He has featured in books, documentaries (winning three Sports Emmy Awards as an executive producer), and television commercials.
Finally, it's important to note that LeBron is not just a sports icon, but also an influential leader in society. He uses his power and influence to make a difference, both on and off the basketball court, stepping up to be a voice for those who need it and engaging in various forms of activism. This just goes to show that LeBron is so much more than "just" a basketball player – he's also an exceptional role model and an inspiring leader, even when he's not playing the game that made him famous.
LeBron and Media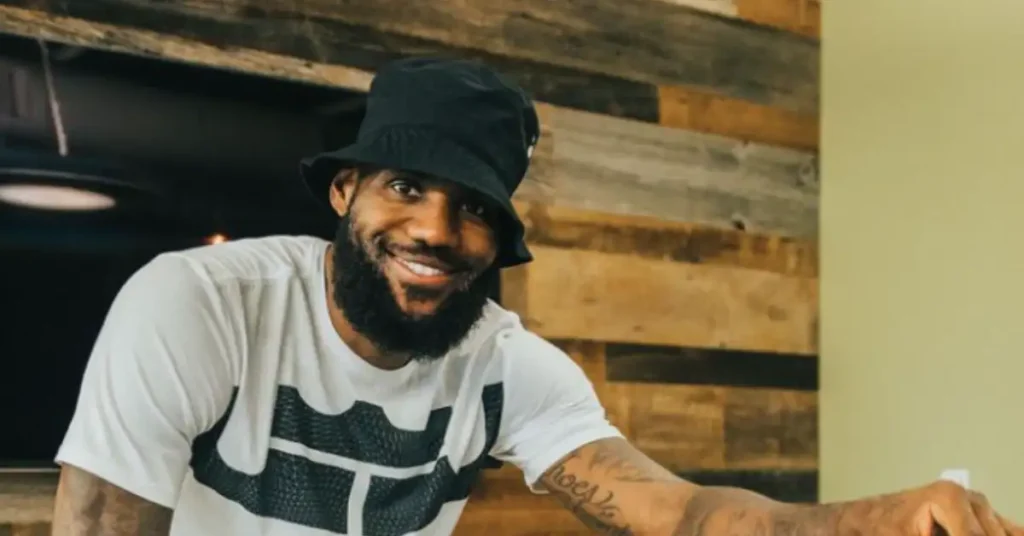 LeBron has grabbed the attention of the media throughout his career. Be it videos, latest game updates, or interviews, LeBron can be seen almost everywhere. Here's more on LeBron in the media landscape.
Sports media outlets, like Sports Illustrated, often feature LeBron in their latest videos and articles. As he plays both small forward and power forward positions, his dynamic skills are highlighted in publications, providing valuable insights into his playing style and performance on the court.
LeBron's presence in the media space doesn't stop at the sports world. He has attracted the attention of well-known personalities like Stephen A. Smith, who regularly shares opinions and insights about LeBron's career on his TV and radio shows. Stephen A. discusses various aspects of LeBron's performance and his impact on the sport of basketball.
Adding to his media visibility, LeBron has participated in numerous TV commercials, movies, and even collaborated with artists like Cedric the Entertainer. These appearances show a side of LeBron beyond his basketball skills, offering a glimpse into his personality and life outside of the NBA.
Rest and Injury Management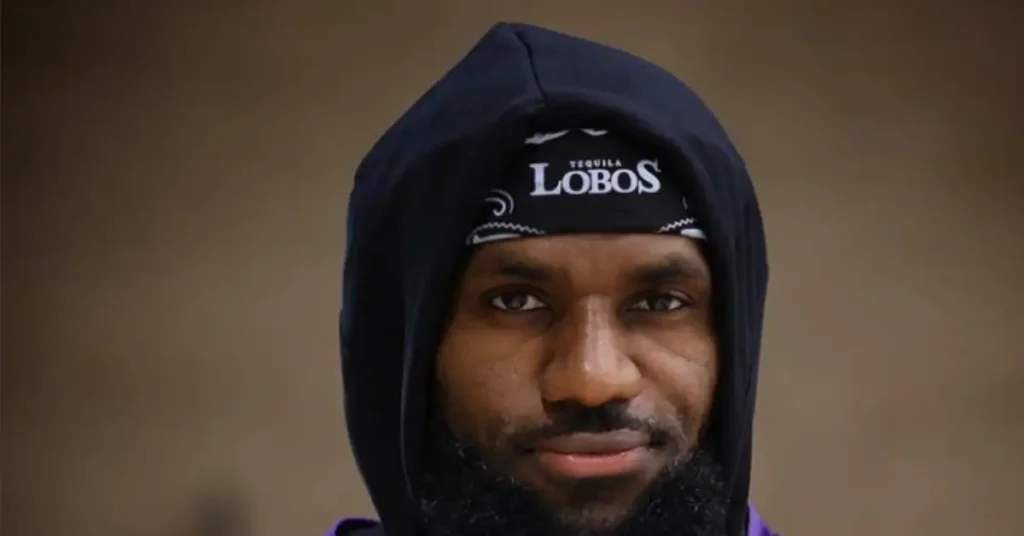 It's essential to consider how rest and injury management play a crucial role in his career. In the past few years, the NBA has tightened its rules on resting players, especially during high-profile games. LeBron James, being one of the league's biggest stars, is significantly affected by these rules.
The NBA introduced a new resting rule that limits how often teams can rest their star players by holding them out of games. This policy was implemented to avoid teams' exploitation of load management and to ensure marquee players, like LeBron James, are available for key matchups. As LeBron's career progresses and he accumulates more minutes on the court, rest and injury management become increasingly important for his longevity.
Over the past three seasons, LeBron has played in 45, 56, and 55 regular-season games, either due to injury or load management. His teammate Anthony Davis has played in even fewer regular-season games during this period. These statistics demonstrate how critical resting players and managing injuries are for athletes like LeBron1.
LeBron has stated that rest is the only thing that can help his recurrent left foot pain, but he often doesn't have the luxury of taking time off. He continues to play in games, knowing that taking breaks can impact his career and the team's performance2. Ultimately, managing rest and injuries for LeBron James and other NBA athletes is a delicate balance that teams need to consider for their players' long-term health and success on the court.
Footnotes
My Personal Opinion
In my opinion, LeBron James' position in basketball is one of the most intriguing aspects of his career. He's not confined to a single position; instead, he embodies versatility and adaptability, making him a unique force on the court.
Throughout his illustrious NBA journey, LeBron has played various positions, showcasing his incredible basketball IQ and skills. He's been a point forward, a small forward, a power forward, and even a center when needed. This adaptability has allowed him to impact the game in multiple ways, from scoring and playmaking to defense and leadership.
LeBron's ability to seamlessly transition between positions is a testament to his basketball prowess and his commitment to doing whatever it takes to win. It's this flexibility that has contributed to his numerous championships and MVP awards.
FAQ
Who is better LeBron or Jordan?
Both were exceptional: Jordan won six championships, five MVPs, and ten scoring titles. Meanwhile, LeBron captured four championships, four MVPs, and four Finals MVPs with three teams, while also becoming all-time leading scorer in 2023.
Will LeBron go back to 23?
After wearing No. 6 for the past two seasons, LeBron James has announced that he will be changing his jersey number once again. The Los Angeles Lakers star will be returning to No. 23, the number he wore during his first three seasons with the team.
Who is the goat of the NBA right now?
The results had Jordan as the GOAT for 73 percent of those polled. The gap is closing for James, who set the mark for the most career points in NBA history earlier this season. He surpassed Kareem Abdul-Jabar and could close in on 40,000 points by the time he retires from the NBA.
If you enjoyed reading about the topic: What Position Does LeBron James Play, leave a comment and stay updated on Pinterest for more exciting basketball news.